Amidala's Flower PDF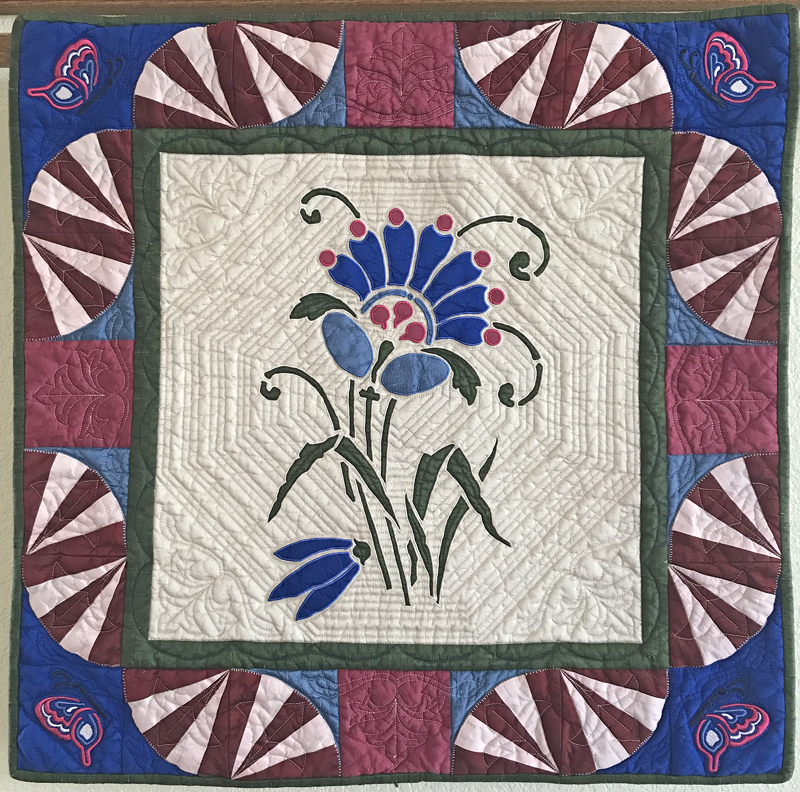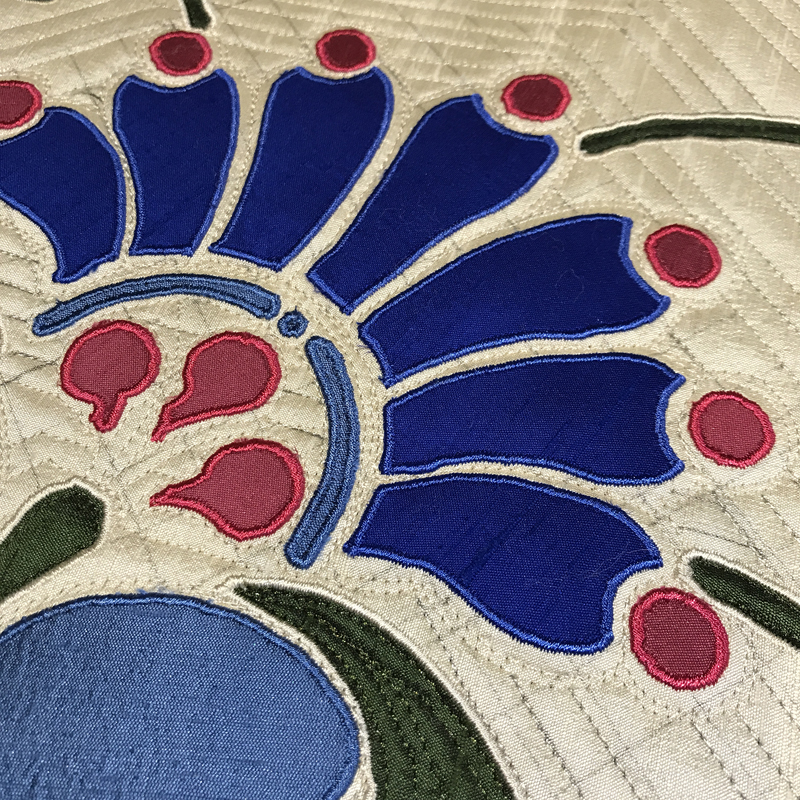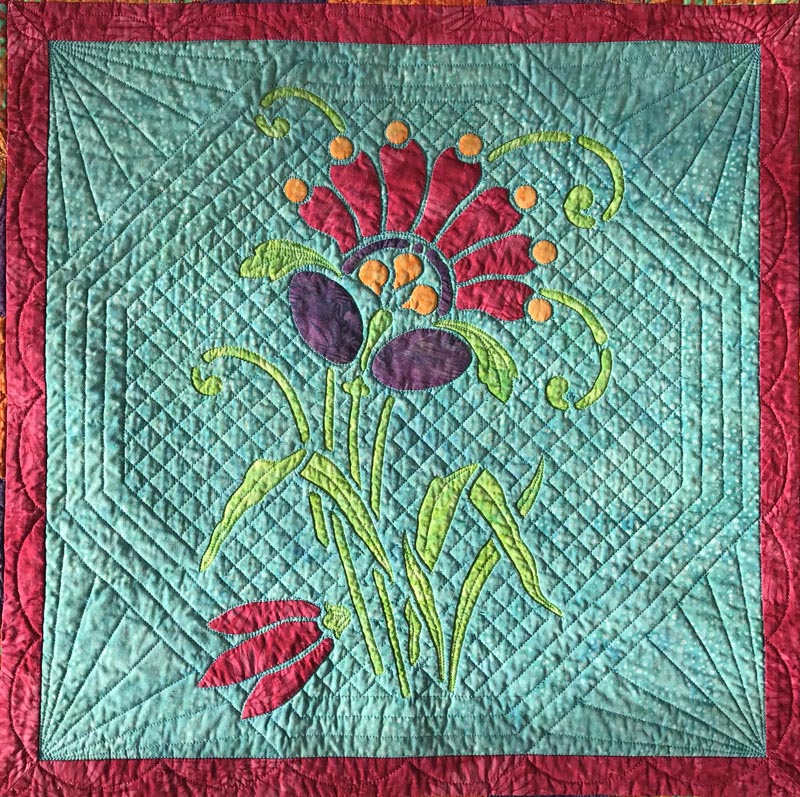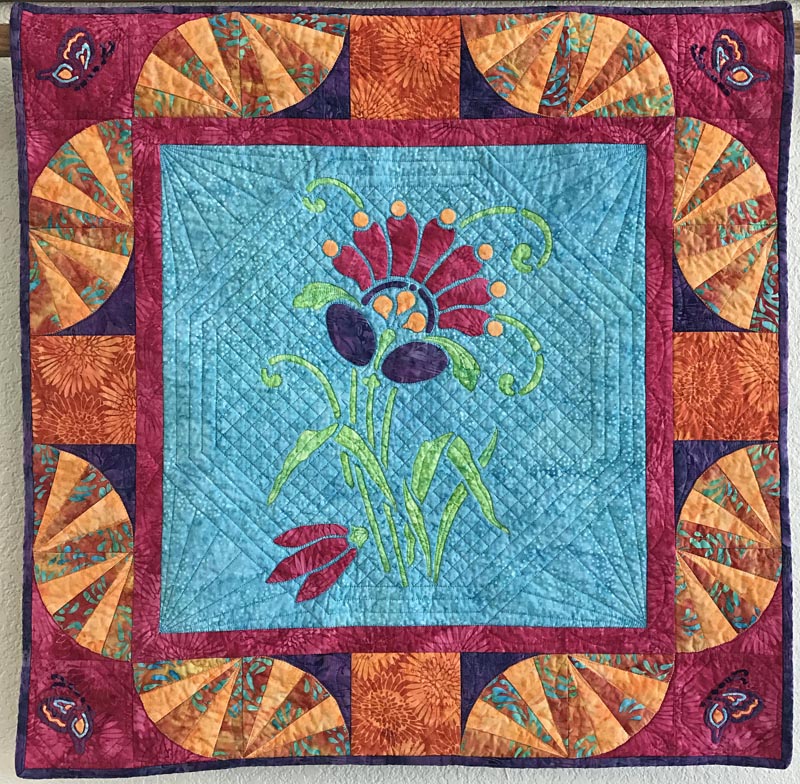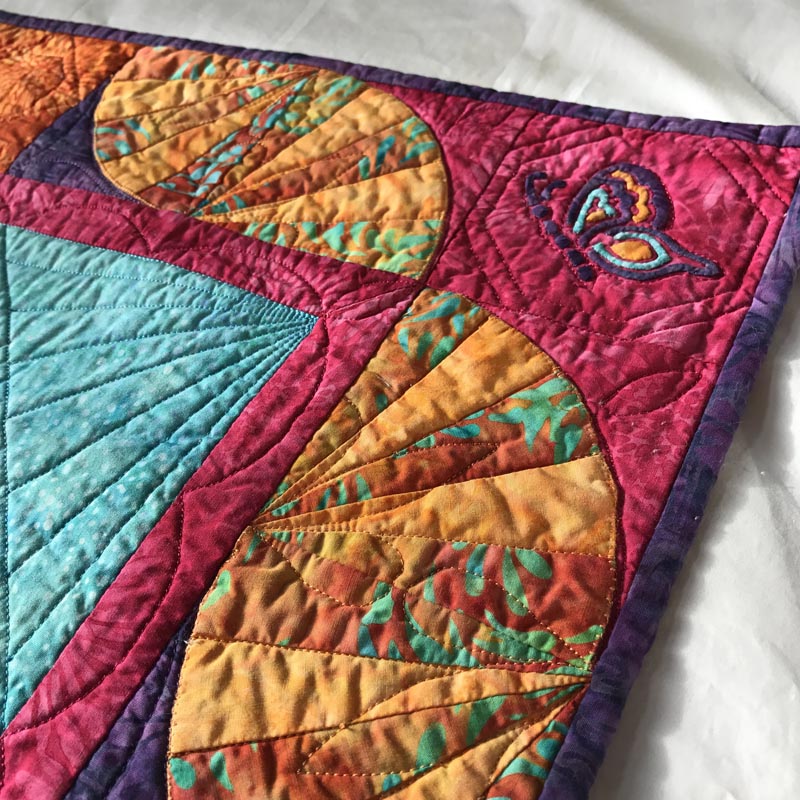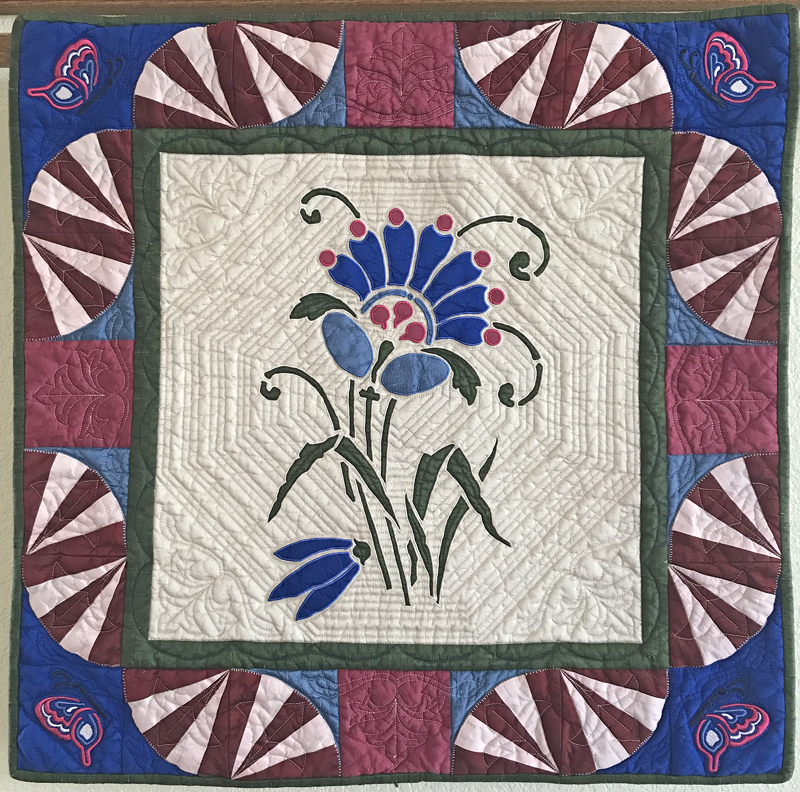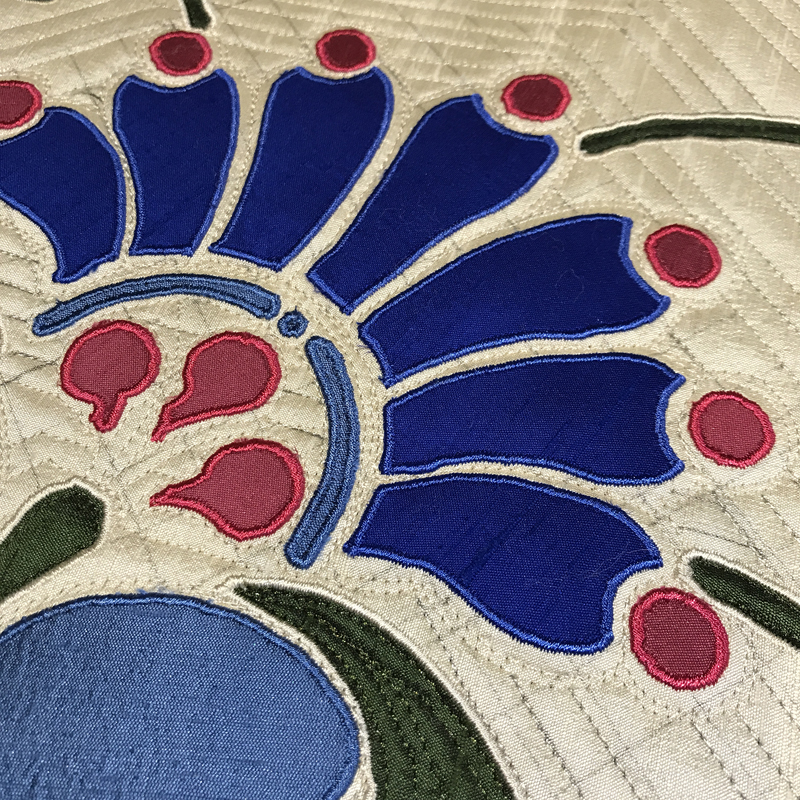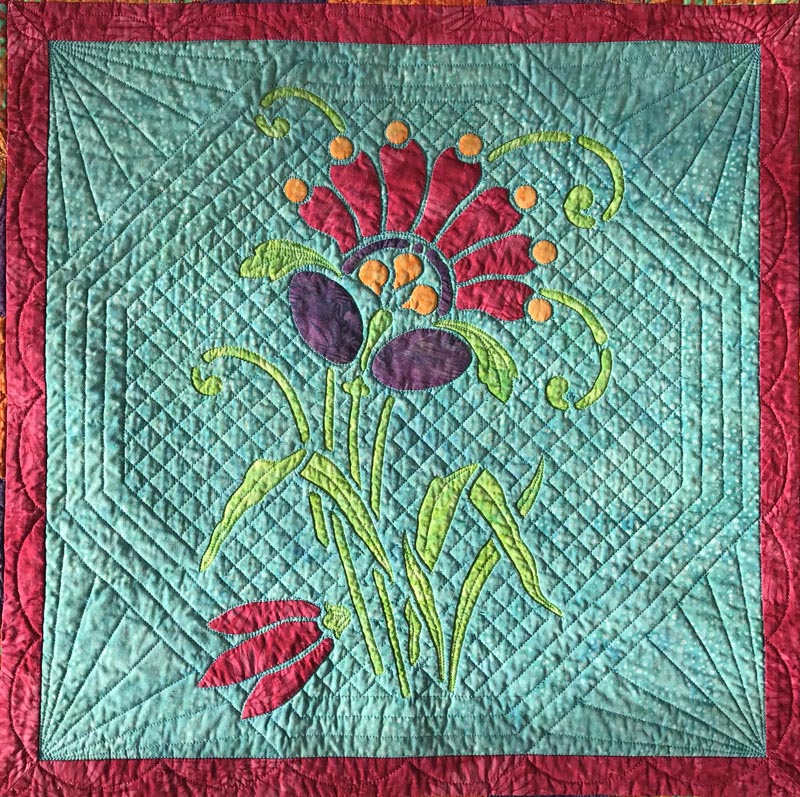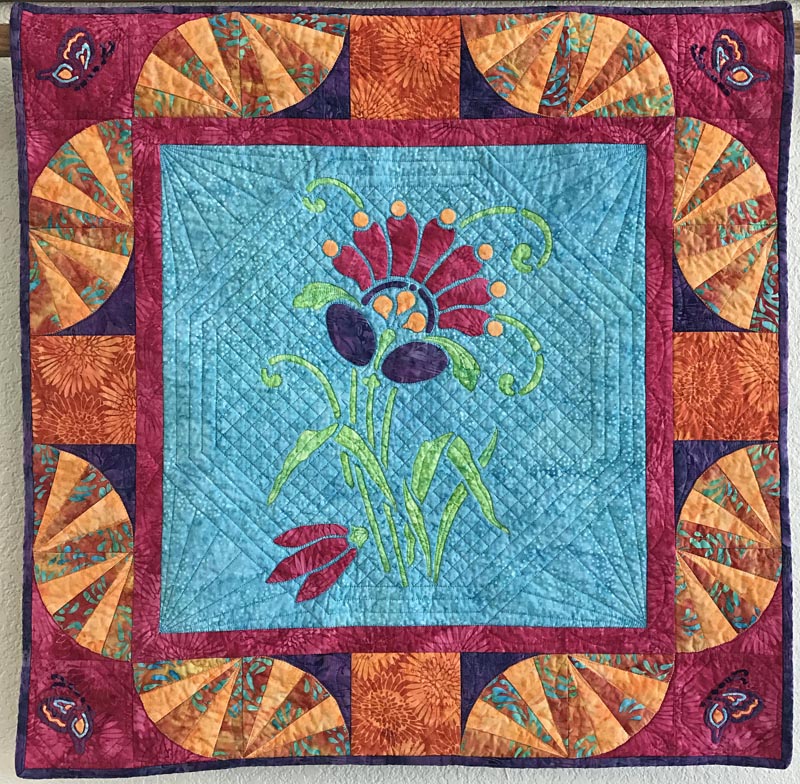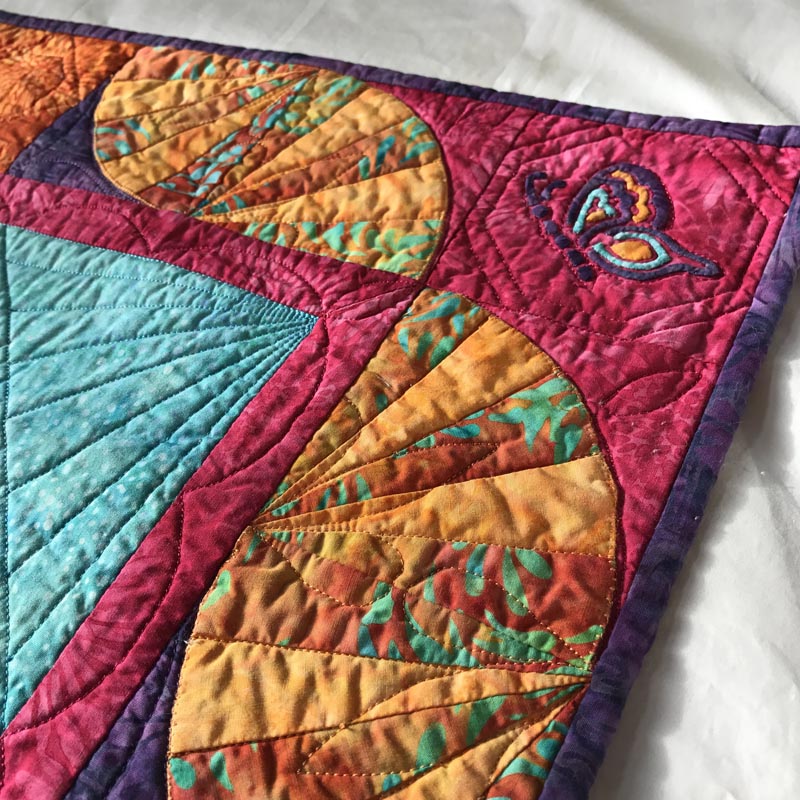 Amidala's Flower PDF
A Fantastical Flower for the Princess in You
Difficulty: Intermediate
Reverse appliqué with appliqué pattern – hand or machine
(28" x 28")
First designed for Island Batik, Spring 2017, now you can create your own fantasy flower with butterfly corner blocks by hand or machine with Amidala's Flower mini-quilt(28" x 28"). Reverse applique and applique for colorful dimension, plus a blog on www.eobquiltdesign.com, "Embellished Amidala's Flower", for more fun, creative embellishing ideas using embroidery and Swarovski crystals.
An Intermediate project that comes with complete creation directions and full-size pattern pieces. There's never any reason to enlarge or re-position as you trace with our reusable patterns.
PDF Download
What is a Pattern PDF and how do I print it?
A Pattern PDF is a digital file of the complete pattern instructions and full-size pattern pieces. You will also be emailed Welcome Notes.
After purchase, a link to the Pattern PDF will be sent to you automatically – click the link to get your pattern. This link expires after 24 hours, but we can re-send it to you if you have any trouble. Just email us at admin@eobquiltdesign.com
All pattern booklets are 8.5" x 11" and can be printed on an in-home printer.

The full-size pattern pieces will need to be put on a USB stick and taken to a copy shop that can print in large format.

This will be an additional expense for you. However, a Pattern PDF is priced at 25% off the print pattern price because of this additional expense to you.

Please check in your area that you have a copy shop that can print the pattern for you before purchasing.
This Pattern for Center Flower prints on paper that is: 20" x 24". Butterfly pattern pieces and fan blade templates print on paper that is: 8.5" x 11" .
If this seems complicated…
All of our patterns are available as Print Patterns as well. Click here to - Return to shop page. Add your selection to your shopping cart and we will mail you an already printed pattern.
finished dimensions:28 in x 28 in
Designed for Island Batik, Spring 2017 in the Empress Garden Collection
materials required:
Fabric for Top & Binding: :
5/8 yard - Turquoise (sku: 111716609)
5/8 yard - Spring Green (sku: 111717615)
1/2 yard - Hot Pink (sku: 111713330)
1/2 yard - Lt. Orange (sku: 111721215)
1/2 yard - Orange with turquoise swirls (sku: 111721220)
1/2 yard - Medium Purple (sku: 111718475)
1/3 yard - Dark Orange (sku: 111713250)
1/8 yard - Dark Purple with swirls (sku: 111721480)
backing fabric: 1 yard (36" x 36")
Batting: 36" x 36"
For hand creation: Thread- Basting: button or quilting thread in contrast color to top fabrics; Applique: stitching thread in same color as top fabric; Needles- Basting: No. 7 Sharps; Applique: No. 11 Milliner's
For Machine creation: Paper backed iron-on fusible, recommend Soft Fuse: 1 - 18.5" x 18.5" square, 3/4 yard for applique of blossom petals and butterflies; Thread- same color as top fabrics for applique