Yorkshire Pudding PDF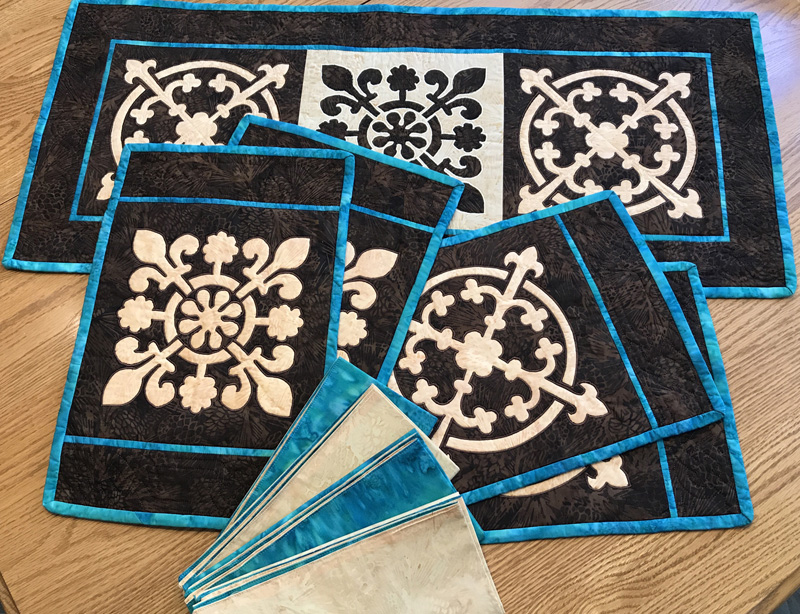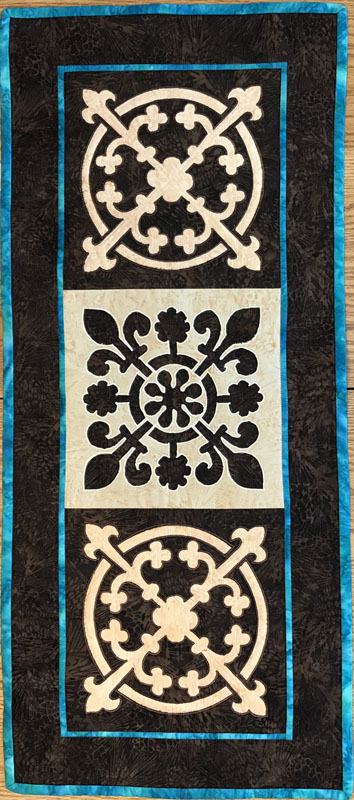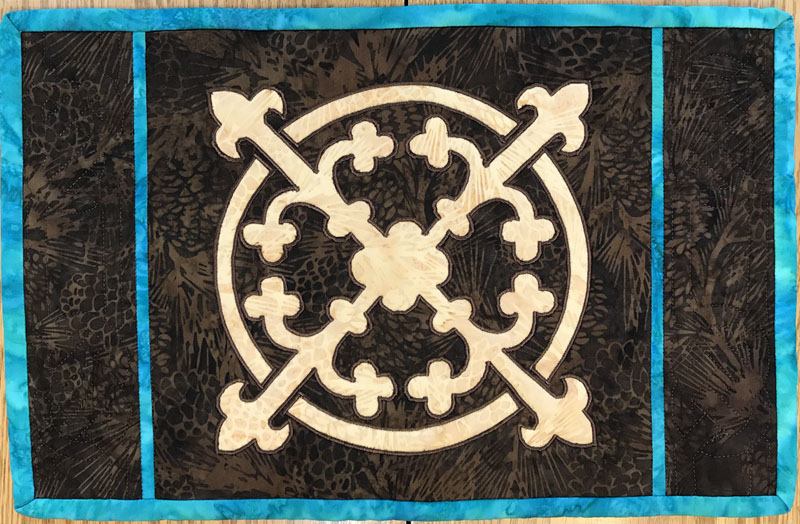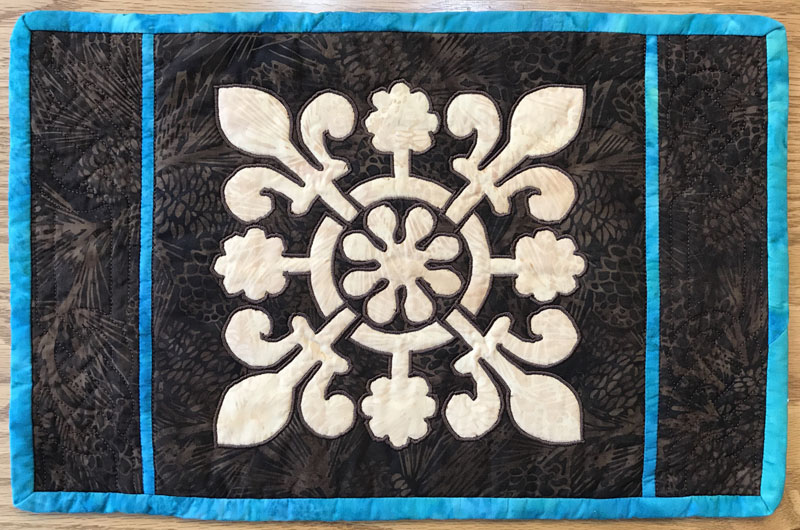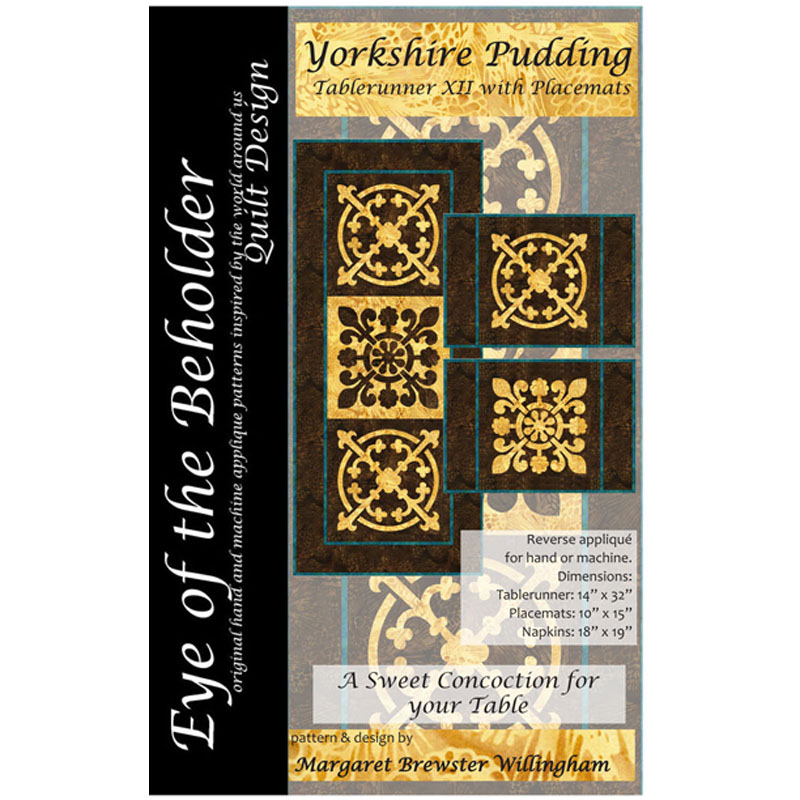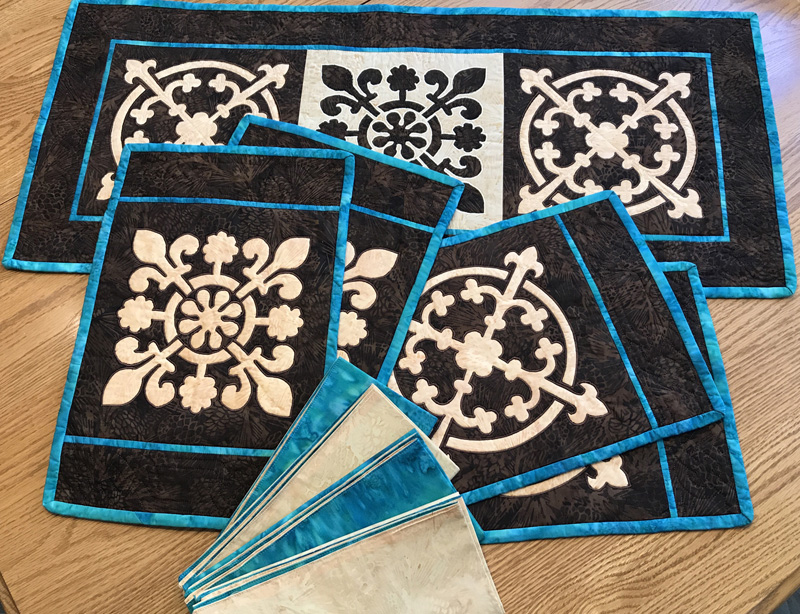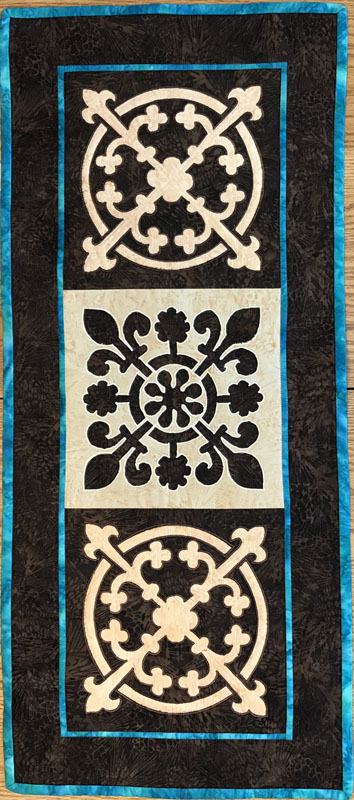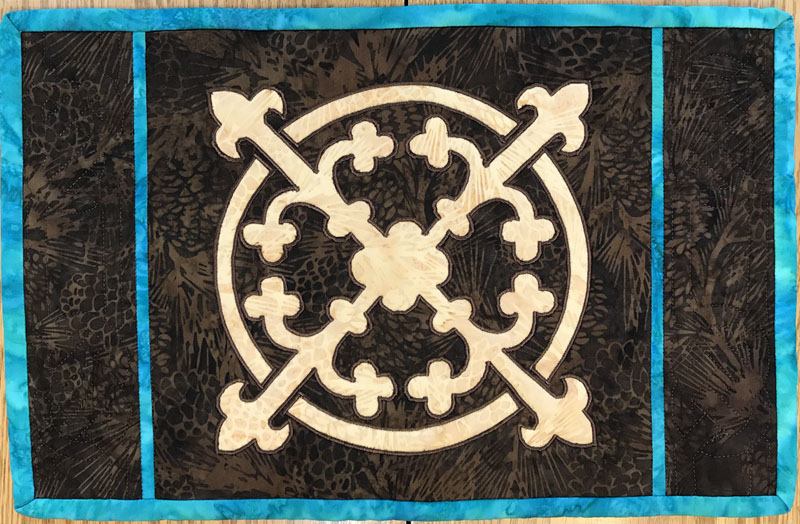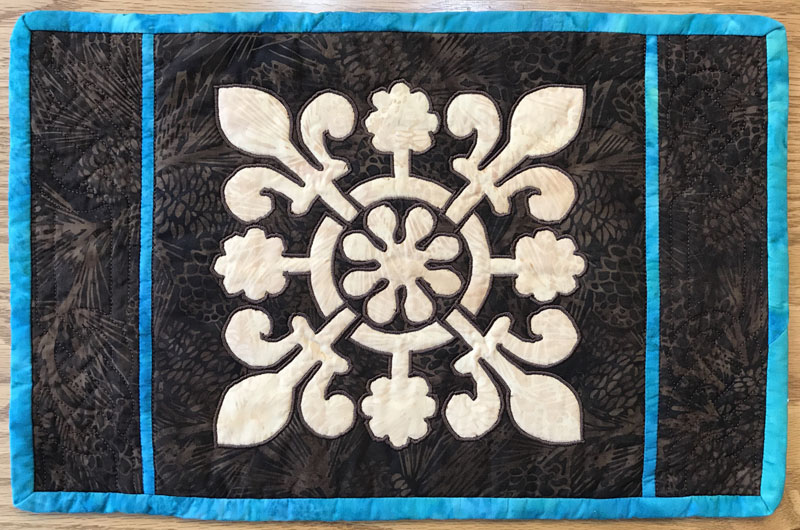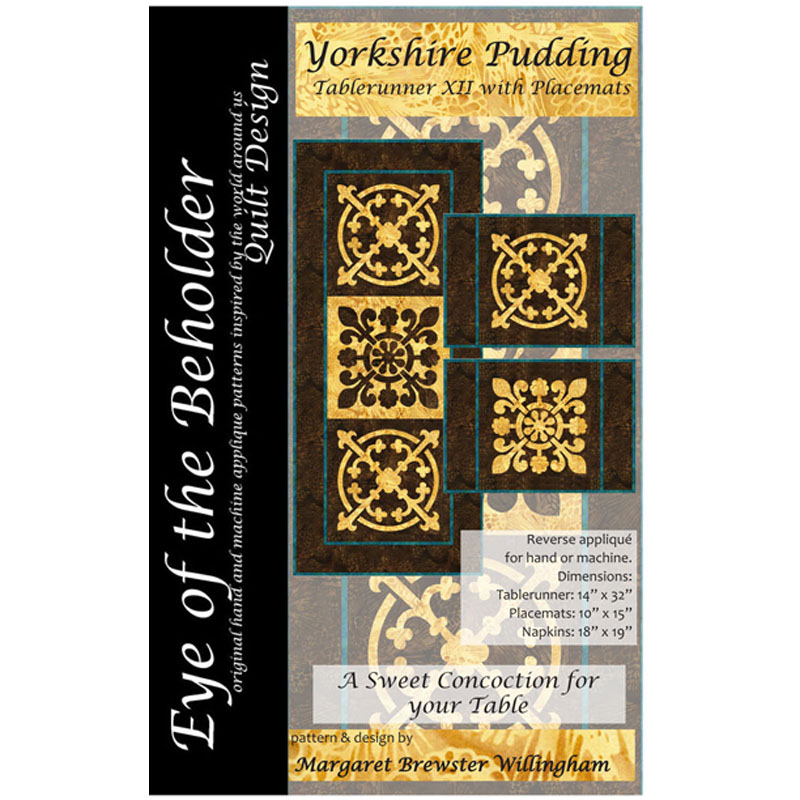 Yorkshire Pudding PDF
A Sweet Concoction for Your Table
Difficulty: Beginner
Reverse appliqué pattern – Hand & Machine directions
table runner (14" x 32"), Placemats (10" x 15"), Reversible Napkins (18" x 19")
A flavorful blend of fabrics and designs inspired by floor tiles from York, England combine to make this lovely table decor set: 2 block designs used to effect in the table runner playing with light and dark; 2 place mats each in Block 1 and Block 2; reversible napkins. We designed this in batiks from the Northern Woods collection by Island Batiks. This beginning table décor set will invite your family and guests to relax and enjoy a meal at your table. Comes with full-size pattern pieces, no enlarging or re-positioning required, and complete creation instructions using Eye of the Beholder's Trace, Baste, Snip & Stitch technique, for both hand and machine and reverse applique, supported by Technique Tutorials and blogs on www.eobquiltdesign.com.
PDF Download
What is a Pattern PDF and how do I print it?
A Pattern PDF is a digital file of the complete pattern instructions and full-size pattern pieces. You will also be emailed Welcome Notes.
After purchase, a link to the Pattern PDF will be sent to you automatically – click the link to get your pattern. This link expires after 24 hours, but we can re-send it to you if you have any trouble. Just email us at admin@eobquiltdesign.com
All pattern booklets are 8.5" x 11" and can be printed on an in-home printer.

The full-size pattern pieces will need to be put on a USB stick and taken to a copy shop that can print in large format.

This will be an additional expense for you. However, a Pattern PDF is priced at 25% off the print pattern price because of this additional expense to you.

Please check in your area that you have a copy shop that can print the pattern for you before purchasing.
This Pattern prints on paper that is: 11" x 24".
If this seems complicated…
All of our patterns are available as Print Patterns as well. Click here to - Return to shop page. Add your selection to your shopping cart and we will mail you an already printed pattern.
finished dimensions:Table Runner - 14 in x 32 in, 4 Placemats - 10 in x 15 in each, 4 Reversible napkins - 18 in x 19 in
Designed in fabrics by Island Batiks, fall 2017, from the Northern Woods collection
materials required:
Fabric for Top & Binding: :
1 1/2 yards - Chocolate Brown (sku: 121723090)
1 1/4 yards - Butterscotch Gold (sku: 121723040)
1 7/8 yard - Teal (sku: Bermuda)
backing fabric: 1 1/4 yard (19" x 35" - tablerunner; 4 - 12" x 19" - placemats)
Batting: 19" x 35"- table runner; 4 - 12" x 19" - placemats
For hand creation: Thread- Basting: button or quilting thread in contrast color to top fabrics; Applique: stitching thread in same color as top fabric; Needles- Basting: No. 7 Sharps; Applique: No. 11 Milliner's
For Machine creation: Paper backed iron-on fusible, recommend Soft Fuse: 3 - 9.5" x 9.5" squares-table runner; 4 - 9.5" x 10" squares - placemats; Thread- same color as top fabrics for applique