Beam n Read Light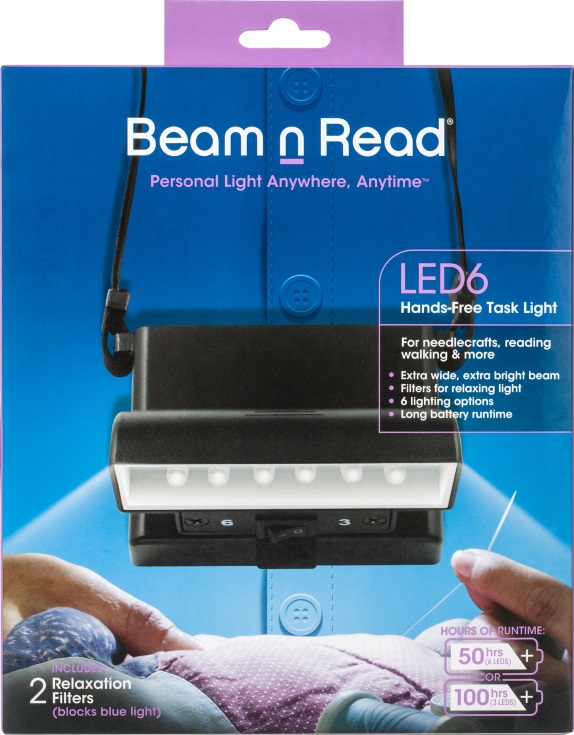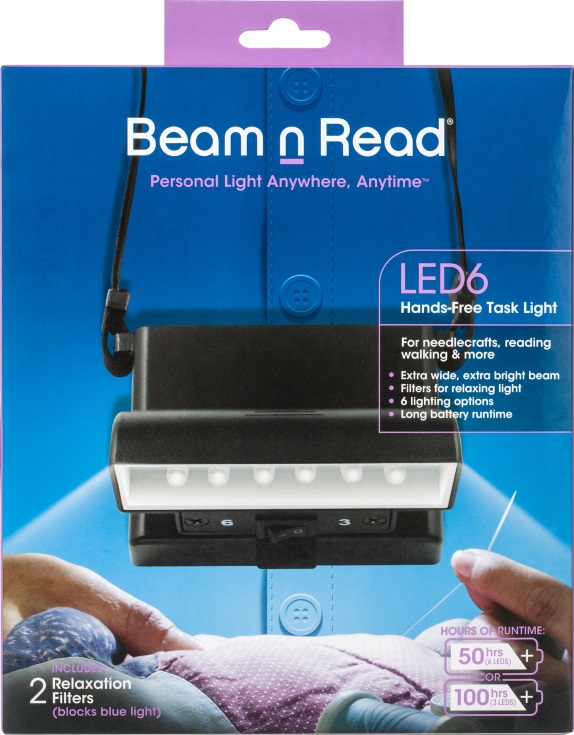 Beam n Read Light
LED Deluxe hands free light eases eye strain when doing hand work - your personal light for anywhere.
Now in two colors - traditional Black or Panotone's 2018 color of the year, Violet - same great price.
Extra wide & bright personal light from 3 or 6 LEDs that do not burn out

Lightweight around your neck with adjustable, elastic strap that lets you aim the light where you need it

Back panel slides open to install 4 standard Alkaline AA batteries (not included) that last 50 hours at full brightness using 6 LEDs, 100 hours using 3LEDs

2 clip on filters: red for maintaining night vision, orange for cutting down on the blue rays that tire our eyes out

LED lights go on when the reflector hood is lifted. Angle of light is adjustable
Consider getting the USB/ AC Adaptor for the Beam N Read personal light to save batteries. You can operate the light without batteries by plugging the adaptor into an outlet or your computer.