Illumination, Medallion IX PDF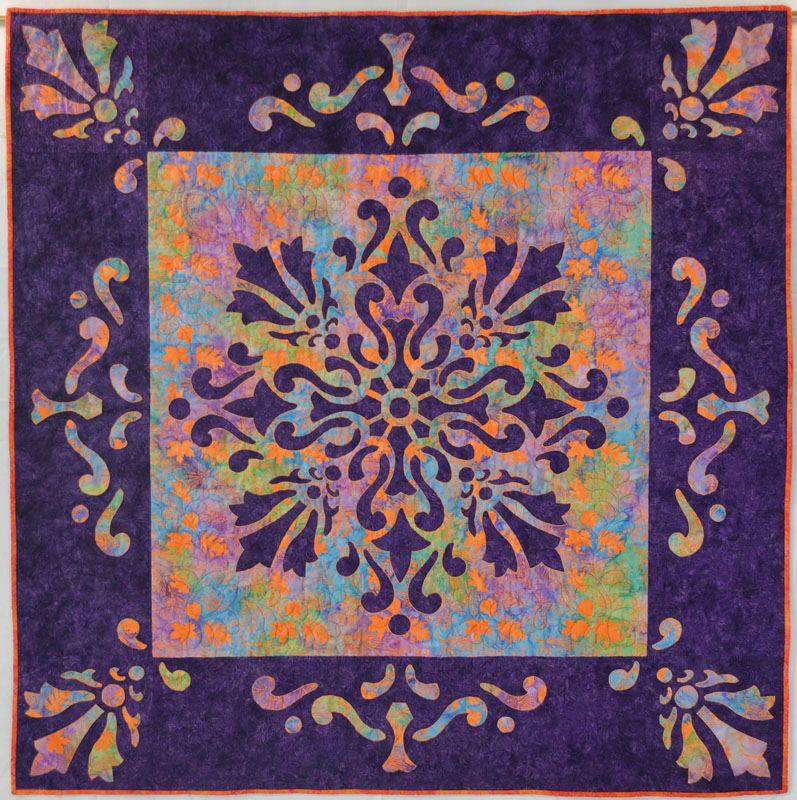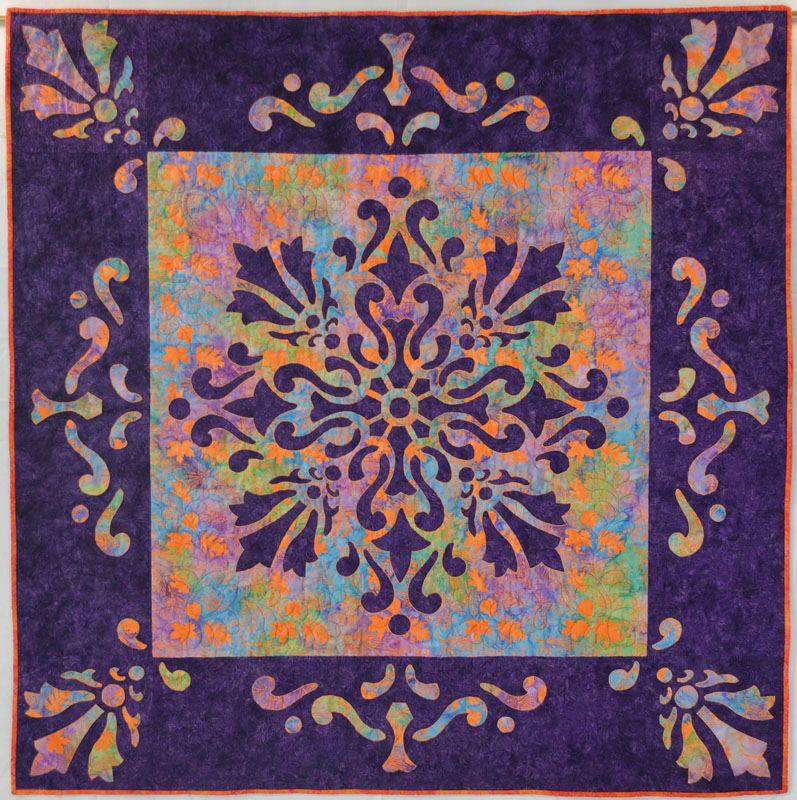 Illumination, Medallion IX PDF
Illuminate your path
Difficulty: Beginner
Reverse appliqué pattern – Hand & Machine directions
(36" x 36" or 56" x 56")
Fill your home with vibrant life and light with Illumination.
Two great options with this medallion with it's bursting design. Make it as a 36" medallion or add the 10" borders to grow the medallion into a 56" lap quilt. Pattern has directions for hand and machine creation for each size.
Making by machine- if you carefully cut the shapes out of the center medallion, you just use these to make the appliqued borders. You won't need any more fabric or borders.
PDF Download
What is a Pattern PDF and how do I print it?
A Pattern PDF is a digital file of the complete pattern instructions and full-size pattern pieces. You will also be emailed Welcome Notes.
After purchase, a link to the Pattern PDF will be sent to you automatically – click the link to get your pattern. This link expires after 24 hours, but we can re-send it to you if you have any trouble. Just email us at admin@eobquiltdesign.com
All pattern booklets are 8.5" x 11" and can be printed on an in-home printer.

The full-size pattern pieces will need to be put on a USB stick and taken to a copy shop that can print in large format.

This will be an additional expense for you. However, a Pattern PDF is priced at 25% off the print pattern price because of this additional expense to you.

Please check in your area that you have a copy shop that can print the pattern for you before purchasing.
This Pattern has two pattern pieces. Patterns print on paper that is: Center Medallion - 36" x 40"; Border and Corner Block - 24" x 37"
If this seems complicated…
All of our patterns are available as Print Patterns as well. Click here to - Return to shop page. Add your selection to your shopping cart and we will mail you an already printed pattern.
Island Batik materials used:
The 36" x 36" hand example of Illumination uses the Wind & Sea collection- 111609283(top fabric), 111612265(background) and 111608286(binding)
The 56" x 56" machine Illumination with optional borders, uses their Spring Zing collection- 111614336 (top fabric), 111610335(binding) and from Blenders-BE24-A1(background)
finished dimensions: 36 in x 36 in or 56" x 56"
materials required for 36" x 36":
background fabric:1 1/4 yards of light fabric*
top fabric: 1 1/4 yds of medium or dark fabric*
backing fabric: 1 1/4 yds
batting: 1 1/4 yds
binding: 1/3 yard
for machine applique only: 36 in x 36 in piece of paper-backed iron-on fusible webbing
materials required for 56" x 56":
background fabric:2 3/4 yards of fabric*
top fabric: 1 1/3 yds of fabric**
backing fabric: 4 yds
batting: 64" x 64"
binding: 1/2 yard
for machine applique only: 36 in x 40 in piece of paper-backed iron-on fusible webbing, as per pattern directions
*when making by machine, you can use a dark material for your background fabric and/or a light material for your top.
**when making 56" version by hand, you will need 1 1/2 yards of top fabric to applique the borders.