Double Dutch Delft PDF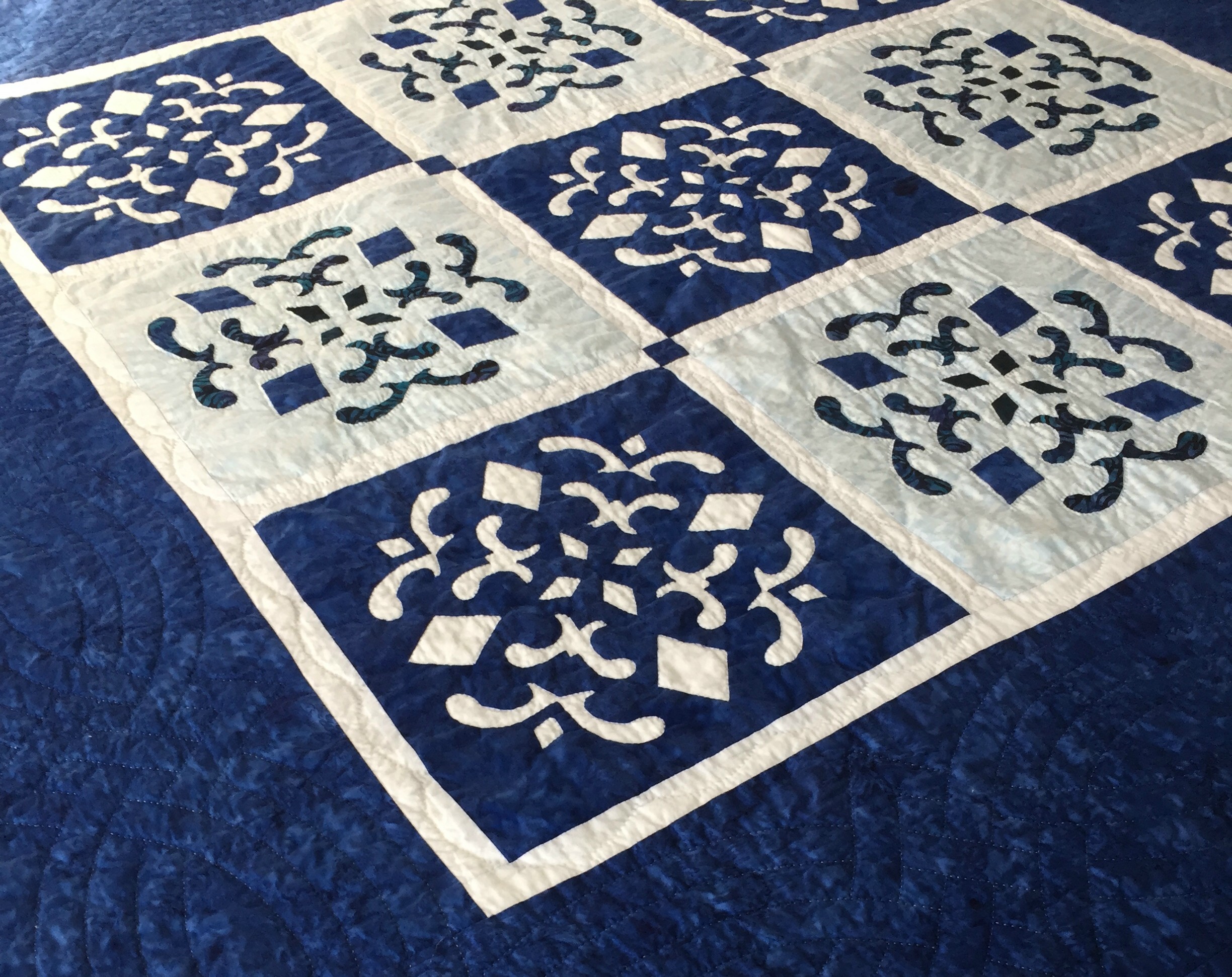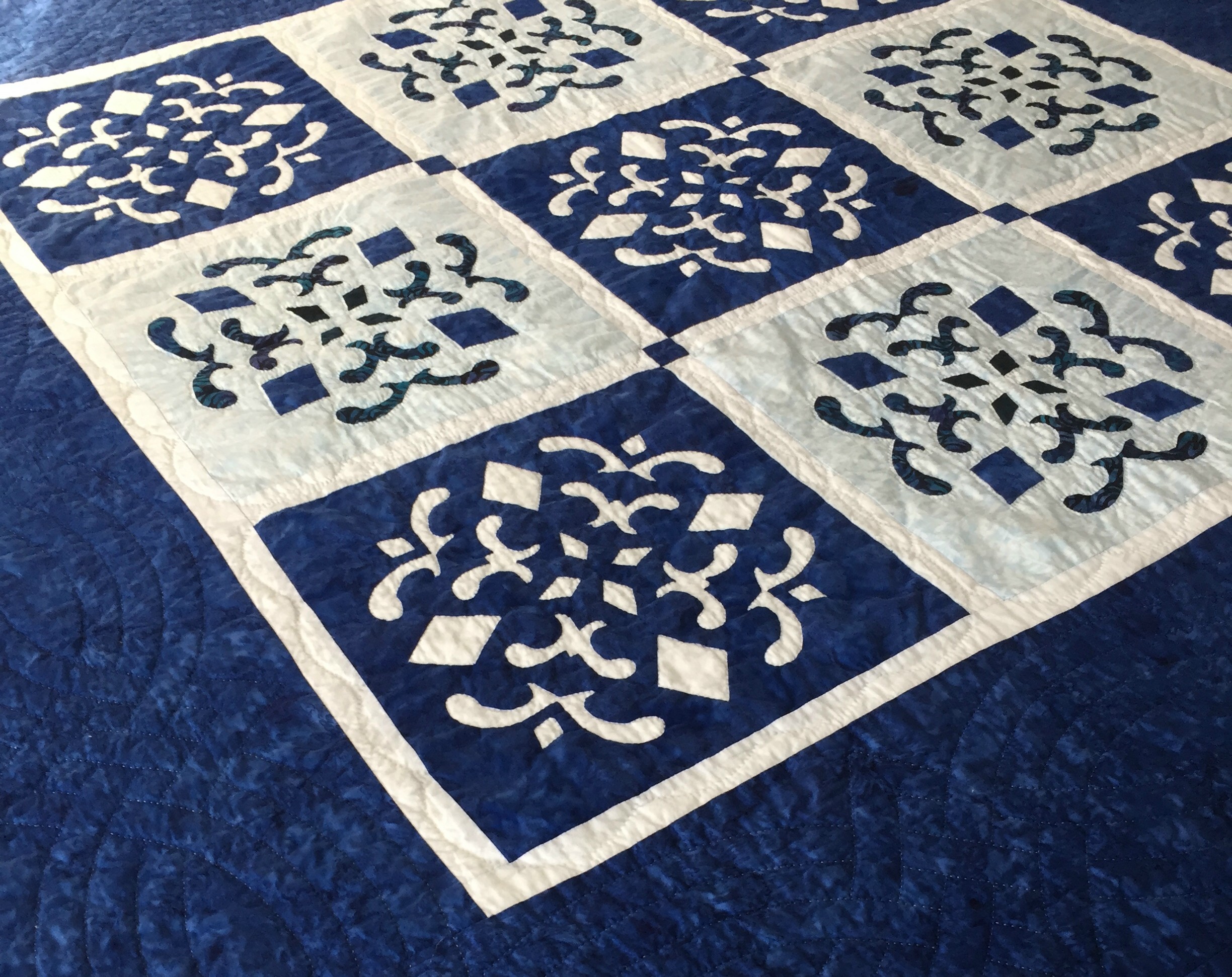 Double Dutch Delft PDF
Traditional Blue And White Elegance. The Comfort Of Home.
Difficulty: Intermediate
Reverse appliqué and appliqué pattern – instructions for hand applique and machine piecing
(56" x 56")
This quilt was inspired by the Delftware china of Holland and my memories. I was born and raised in Albany, NY, a city originally founded by the Dutch. I have fond memories of going to the Albany Institute of History and Art with my family and on school field trips through the years.
One of the highlights for me was the Dutch room. It had a huge walk in hearth and a built in bed in the corner that was tiny, though for adults, with Blue and white draperies. The plate rail had lovely Blue and White Delftware plates, and the walls had blue and white Delftware tiles. I loved the old world elegance, and quaintness of this room.
PDF Download
What is a Pattern PDF and how do I print it?
A Pattern PDF is a digital file of the complete pattern instructions and full-size pattern pieces. You will also be emailed Welcome Notes.
After purchase, a link to the Pattern PDF will be sent to you automatically – click the link to get your pattern. This link expires after 24 hours, but we can re-send it to you if you have any trouble. Just email us at admin@eobquiltdesign.com
All pattern booklets are 8.5" x 11" and can be printed on an in-home printer.

The full-size pattern pieces will need to be put on a USB stick and taken to a copy shop that can print in large format.

This will be an additional expense for you. However, a Pattern PDF is priced at 25% off the print pattern price because of this additional expense to you.

Please check in your area that you have a copy shop that can print the pattern for you before purchasing.
This Pattern consists of two pattern pieces, 12" x 18" each
If this seems complicated…
All of our patterns are available as Print Patterns as well. Click here to - Return to shop page. Add your selection to your shopping cart and we will mail you an already printed pattern.
Finished dimensions: 56 in x 56 in: created by 9 - 12in blocks, plus a large 8in framed border
Materials required:
Fabric for Top and Binding:

Deep Blue: 3 yds
White: 1 ¾ yds
Light Blue: 1 yd
Assorted scraps for Applique: medium to dark blues (equivalent to 3 fat quarters)

Backing Fabric: 3 1/2 yds (cut and piece to measure 63in x 63in)