Snowy Hearts PDF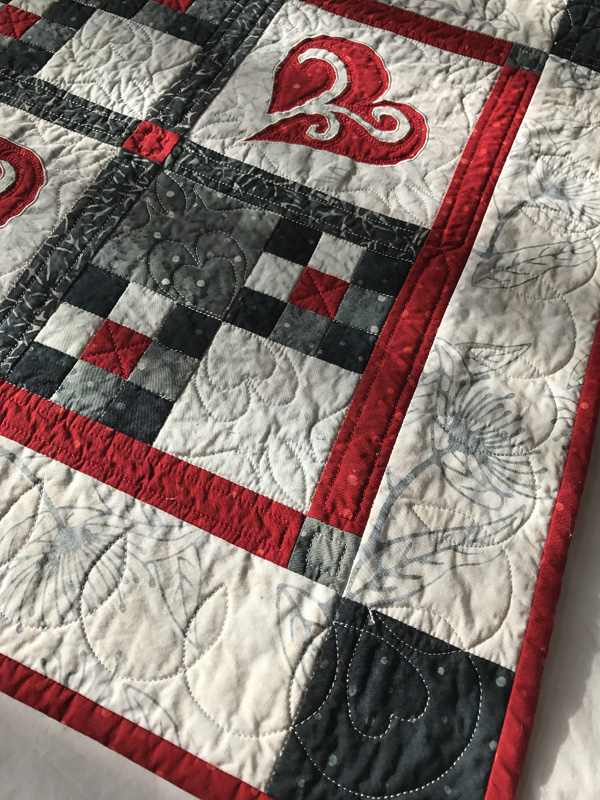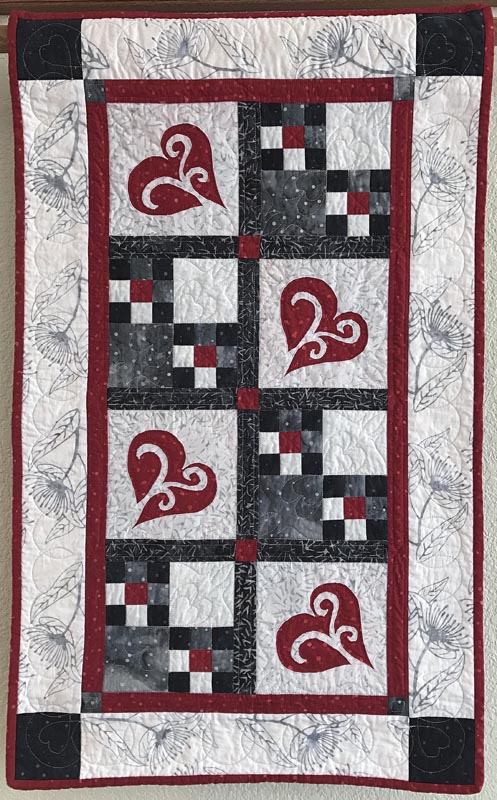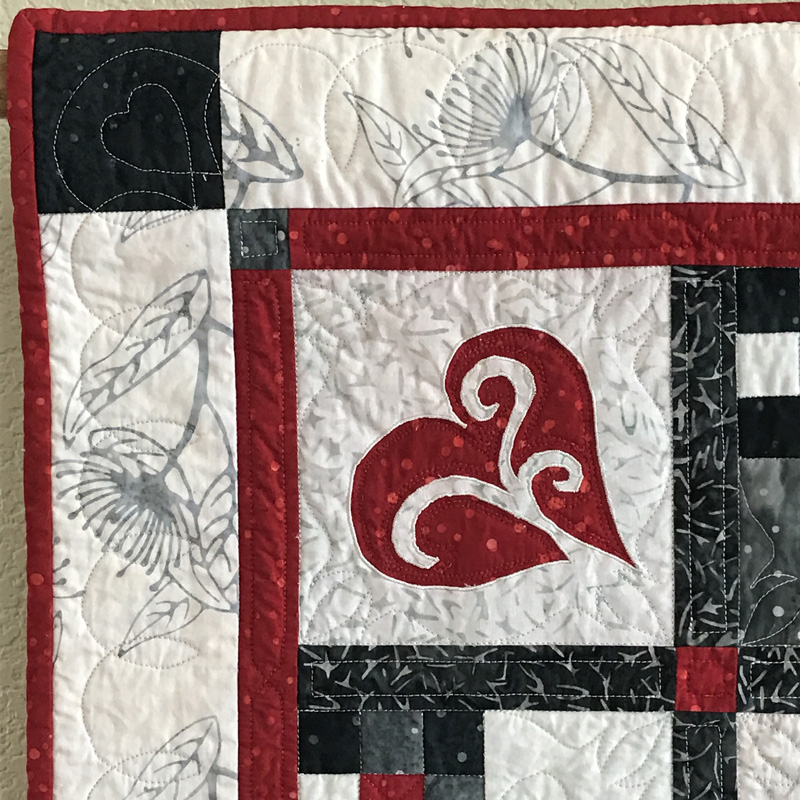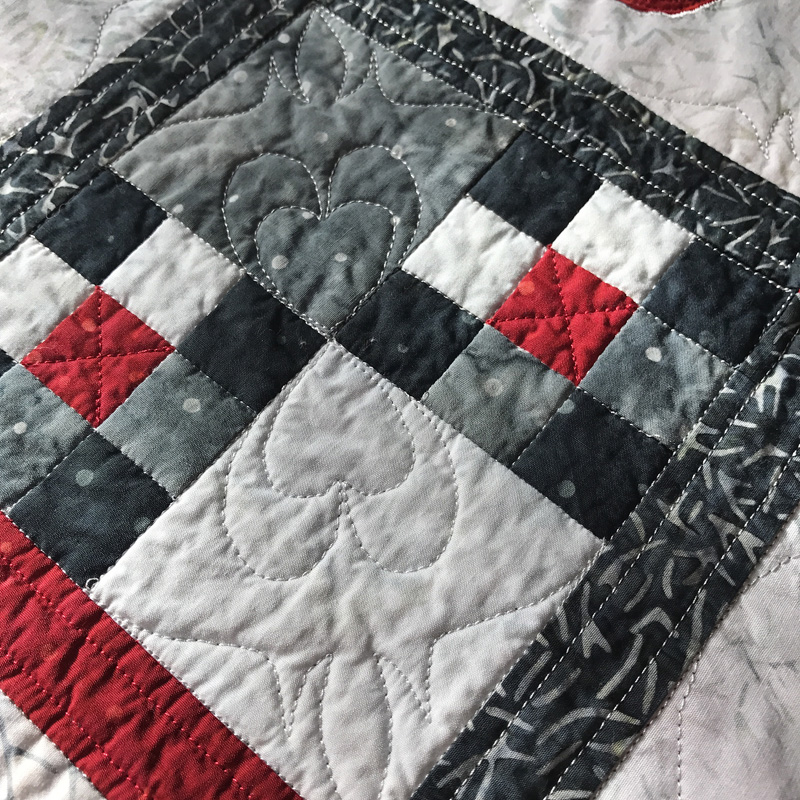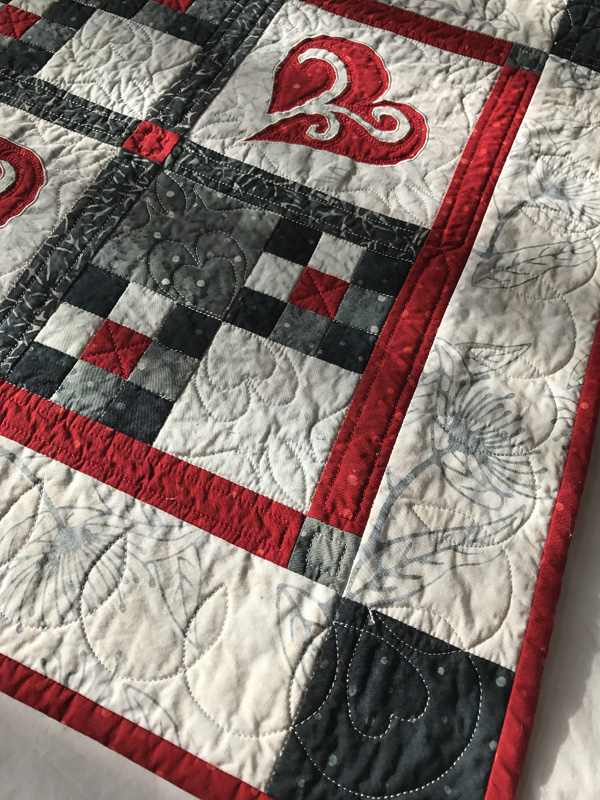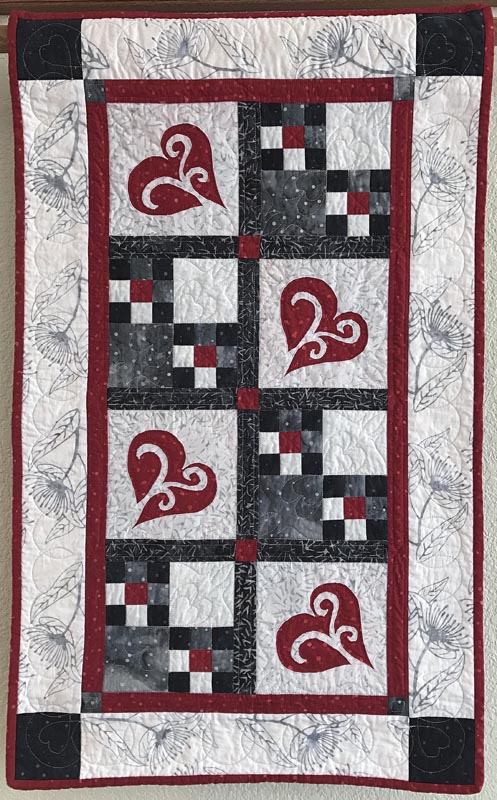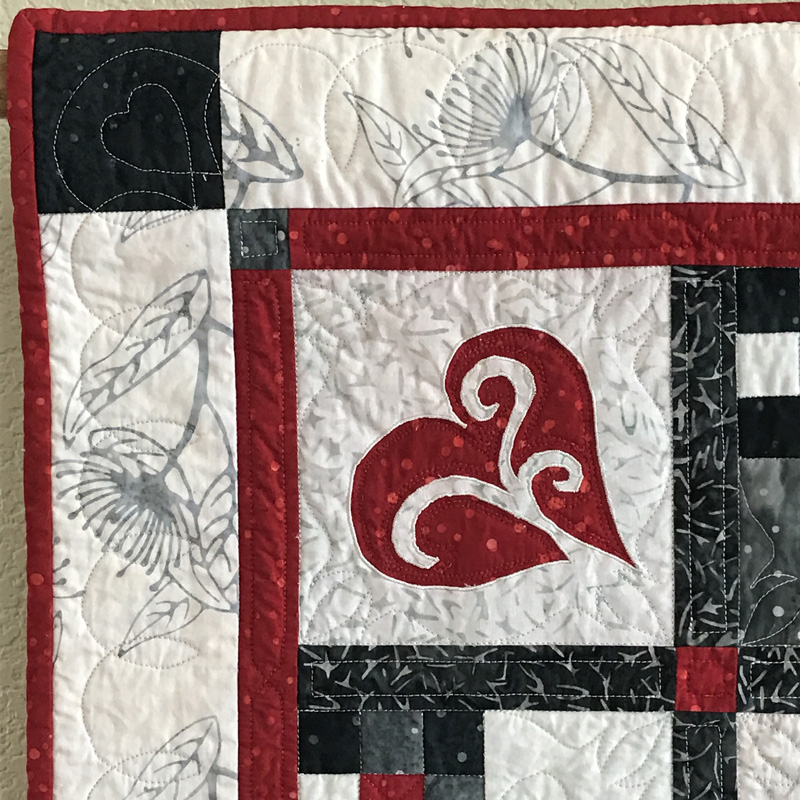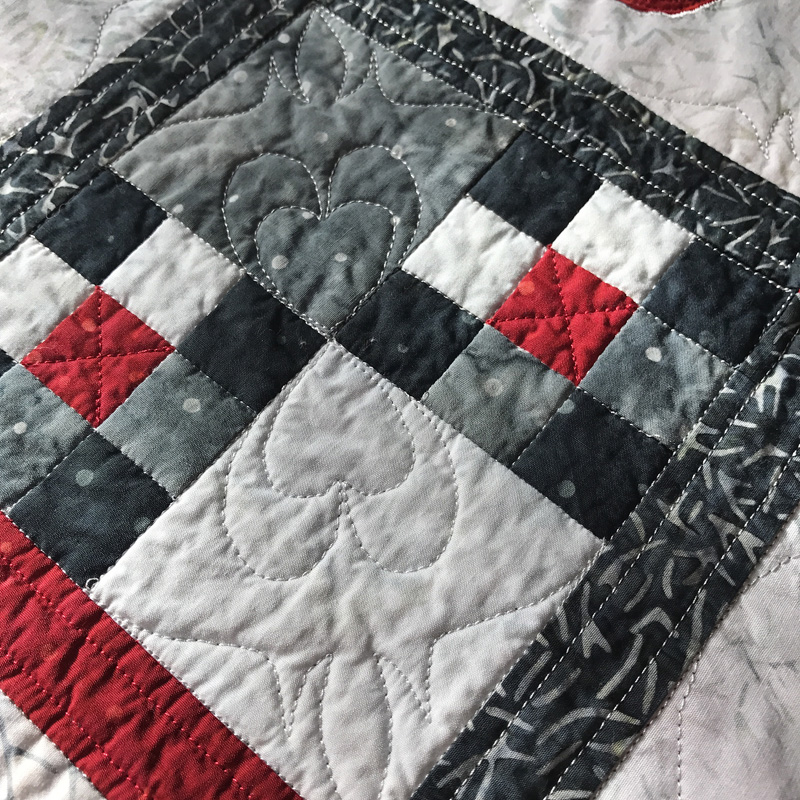 Snowy Hearts PDF
A Solstice Sensation
Difficulty: Beginner / Intermediate - Machine
Reverse appliqué pattern – Hand & Machine directions
(21" x 35")
"A Solstice Sensation" created in beautiful shades of gray, white and red batiks, originally designed for Island Batik, Spring/ Summer 2017. (click here to see Island Batik catalog) Set your table with this cheery runner for hand or machine reverse applique, or use it as a wall-hanging for that special spot. With its cut out hearts, this beginning piece will brighten your home. Comes with full-size pattern piece, no enlarging or re-positioning required, and complete creation instructions using Eye of the Beholder's Trace, Baste, Snip & Stitch technique, for both hand and machine, supported by Technique Tutorials and blogs.
PDF Download
What is a Pattern PDF and how do I print it?
A Pattern PDF is a digital file of the complete pattern instructions and full-size pattern pieces. You will also be emailed Welcome Notes.
After purchase, a link to the Pattern PDF will be sent to you automatically – click the link to get your pattern. This link expires after 24 hours, but we can re-send it to you if you have any trouble. Just email us at admin@eobquiltdesign.com
All pattern booklets are 8.5" x 11" and can be printed on an in-home printer.
This will be an additional expense for you. However, a Pattern PDF is priced at 25% off the print pattern price because of this additional expense to you.
This Pattern prints on paper that is: 8.5" x 11"
If this seems complicated…
All of our patterns are available as Print Patterns as well. Click here to - Return to shop page. Add your selection to your shopping cart and we will mail you an already printed pattern.
finished dimensions: 21.5 in x 35.5 in
Designed for Island Batik, Spring/ Summer 2017 in the Solstice Collection
materials required:
Fabric for Top & Binding: :
1/4 yard - White with Grey Flecks (sku: 711704010)
1/2 yard - Red (sku: 711701370)
1/8 yard - Dark Charcoal Gray (sku: 711701775)
1/4 yard - Lt. Charcoal Gray (sku: 711701730)
1/8 yard - Lt. Grey with dots (sku:711701011)
1/8 yard - Charcoal with Flecks (sku: 711704775)
1 1/4 yard - White with Grey Leaves (sku: 711704775)
backing fabric: 1 1/4 yards (29" x 43")
Batting: 29" x 43"
For hand creation: Thread- Basting: button or quilting thread in contrast color to top fabrics; Applique: stitching thread in same color as top fabric; Needles- Basting: No. 7 Sharps; Applique: No. 11 Milliner's
For Machine creation: Paper backed iron-on fusible, recommend Soft Fuse: 4 - 6.5" x 6.5" squares; Thread- same color as top fabrics for applique