Star of Wonder (12" x 12") KIT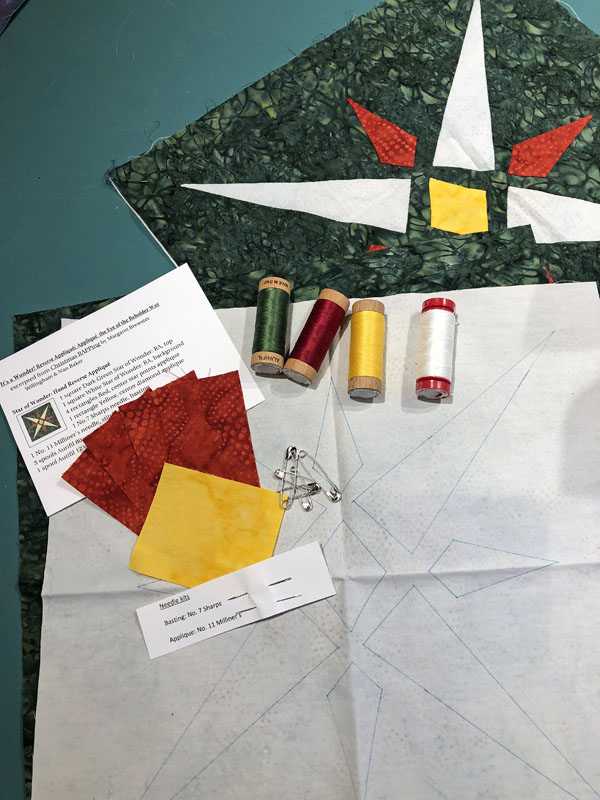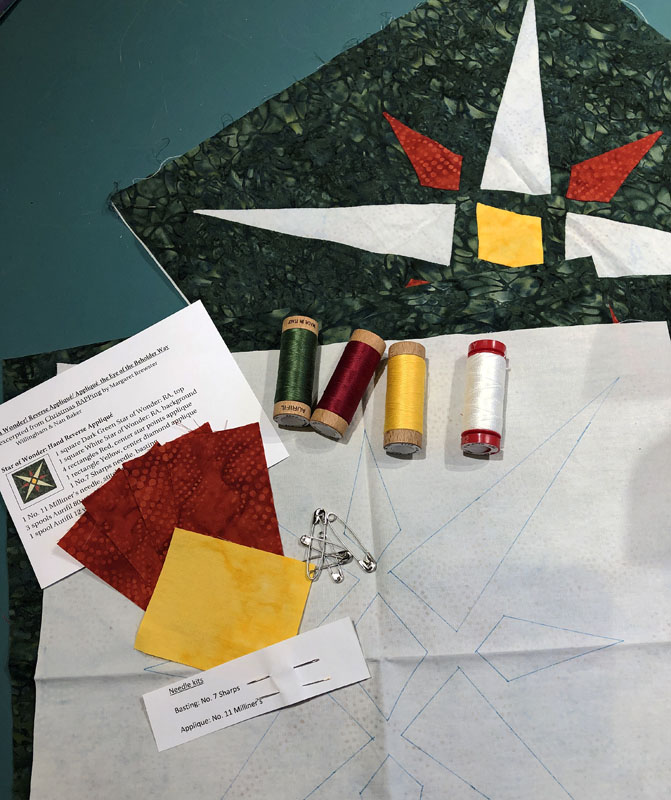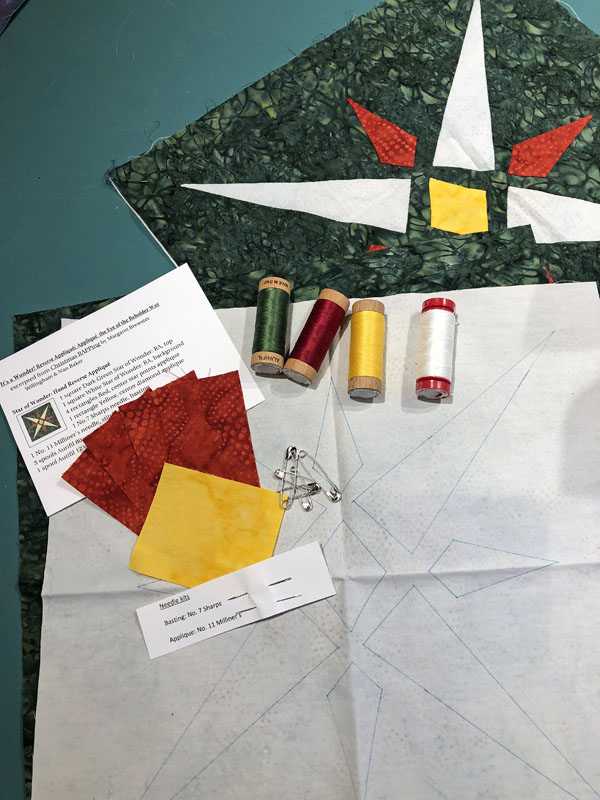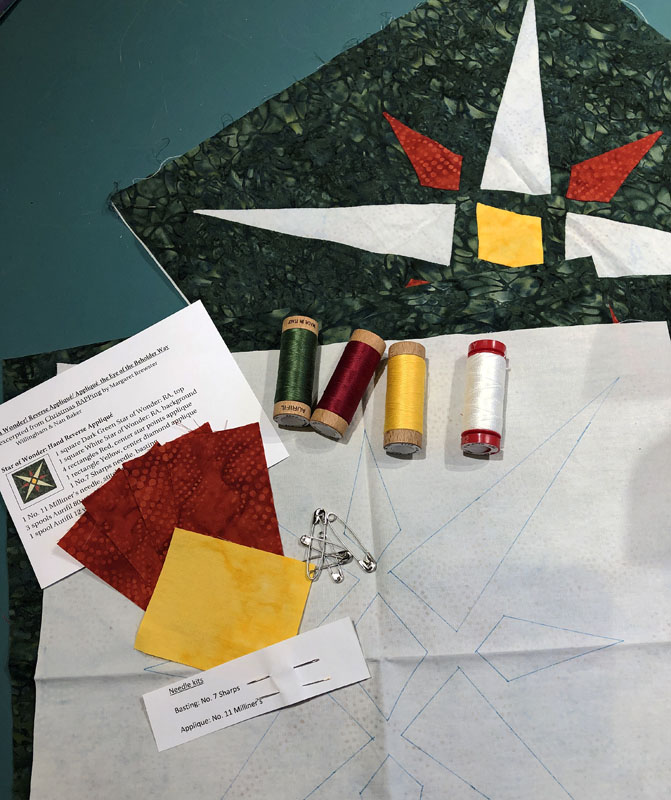 Star of Wonder (12" x 12") KIT
Star of Wonder Block: Fabric & Notions Kit
(12" x 12")
LIMITED OFFER: 7 kits available
A great starter kit!
This kit has everything you need to hand stitch the 12" x 12" Star of Wonder block - Fabric & notions included! All top quality materials; Batiks by Island Batik; Thread by Aurifil; Needles by John James.
It's fun and easy to hand reverse applique with added applique the Eye of the Beholder way. And when you combine the two techniques, you get added dimension to your piece.
You get everything you need:
2 – 13 ½" x 13 ½"squares of fabric for Reverse Applique - top & background

5 – rectangles of fabric, in two colors, for Appliqué

2 types of hand sewing needles by John James - for basting & stitching

5 - Safety pins for pin-basting

4 - Spools of Aurifil thread - 3 spools of 80 wt. for stitching, and 1 spool of 12 wt. for basting

complete step-by-step directions
We've already cut the fabric and traced the design onto the background fabric. You are all set to layer and stitch! NO sewing machine needed.
You just need a pair of small, sharp scissors. If you need a really great pair of sharp scissors for hand work, try our 4" bent-handled scissors that are specially blunted for hand reverse applique by Kai. They minimize the boo-boos because don't catch on the fabric as you cut.
Design for kit comes from the book Christmas RAPPing, Christmas Quilts featuring Reverse Applique & Paper-Piecing by Margaret Brewster Willingham & Nan Baker. If you love this project, you'll love the book. Get Christmas RAPPing today!
Use the block to make a pillow! A small wall hanging! A tote bag! Let your imagination go wild!
What are you waiting for? Try it today!
Kit includes:
1 – 13 ½" x 13 ½" square of Green batik by Island Batik - top fabric, Reverse Appliqué
1 – 13 ½" x 13 ½" square of White batik by Island Batik - background fabric, Reverse Appliqué

4 – 2" x 4" rectangles of Red batik by Island Batik - Appliqué

1 – 2 ¼" x 3" rectangle of Yellow batik by Island Batiks - Appliqué

1- No.7 Sharps needle by John James, basting

1 - No. 11 Milliner's needle by John James, stitching

5 - Safety pins for pin-basting

3 - Spools 80 wt. thread by Aurifil, hand Reverse Appliqué & Appliqué (Green, Red, Yellow)

1 - Spool 12 wt thread by Autifil, Basting (White)