Terial Magic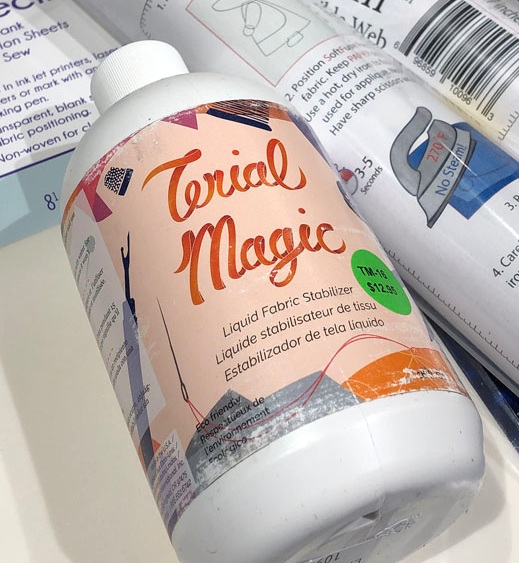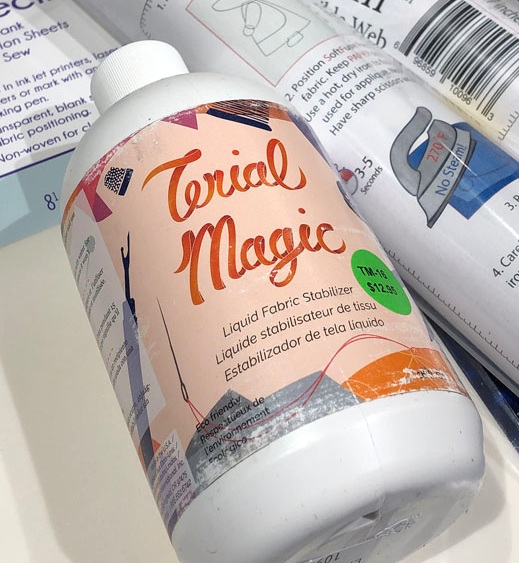 Terial Magic
Terial Magic is a spray-on fabric stabilizer that stiffens your fabric. Choose the handy 16 fl. oz. comes with spray nozzle.
In my work, I use it when I machine reverse applique without Appli-quilting. It gives integrity to the fabric so it doesn't get eaten up by your machine when satin stitching, so my piece doesn't pucker and warble, but lays flat. I've successfully used in on woven cottons, batiks and silk. In my experience it does not damage the fabric, but to be safe, try a test swatch first. I've also used it to stiffen fabric before using my Silhouette cutting machine. Terial Magic washes out when you wash your piece, and returns to its original softness.
Also use for: machine embroidery, inkjet printing, die & electronic cutting, fabric origami, 3-D art + art quilts, fabric scrap-booking, t-shirt quilting, stamping on fabric.
Due to the cost of shipping, a $2.00 handling fee is included in the price.
How to use:
Spray both sides of your fabric until saturated

Line dry until damp, approximately 10 - 15 mins.

Press with dry iron until dry