Vintage Jewel PDF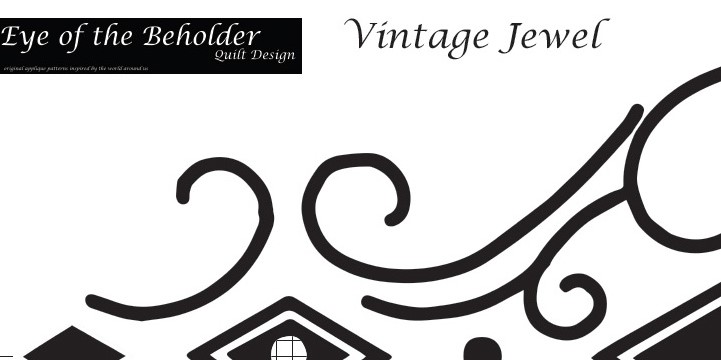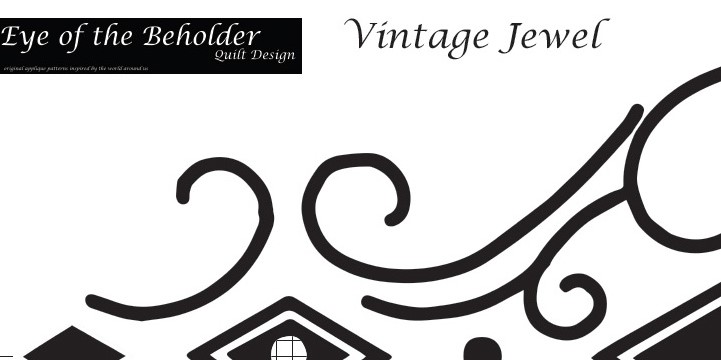 Vintage Jewel PDF
Filigree finesse set with Amethysts
Difficulty: Beginner
reverse applique and applique pattern- includes instructions for hand work only
(18" x 48")
Set your table with this striking runner that was inspired by an antique brooch. It boasts reverse applique filigree scroll-work with purple accents appliqued on. The elegance will invite your guests to relax and be graciously entertained by you. Pattern was designed for Island Batik, spring 2016 with top fabric from their landscapes collection. Have fun selecting fabrics that adorn the beauty of your dining room.
PDF Download
What is a Pattern PDF and how do I print it?
A Pattern PDF is a digital file of the complete pattern instructions and full-size pattern pieces. You will also be emailed Welcome Notes.
After purchase, a link to the Pattern PDF will be sent to you automatically – click the link to get your pattern. This link expires after 24 hours, but we can re-send it to you if you have any trouble. Just email us at admin@eobquiltdesign.com
All pattern booklets are 8.5" x 11" and can be printed on an in-home printer.

The full-size pattern pieces will need to be put on a USB stick and taken to a copy shop that can print in large format. Just tape the two halves together.

This will be an additional expense for you. However, a Pattern PDF is priced at 25% off the print pattern price because of this additional expense to you.

Please check in your area that you have a copy shop that can print the pattern for you before purchasing.
This Pattern prints on two pieces of paper that are: 18" x 30"
If this seems complicated…
All of our patterns are available as Print Patterns as well. Click here to - Return to shop page. Add your selection to your shopping cart and we will mail you an already printed pattern.
finished dimensions: 18 in x 48 in
materials required:
background fabric: 1 1/2 yards of light fabric recommended
top fabric: 1 1/2 yards of medium or dark fabric recommended
binding fabric: 1/3 yard recommended
backing fabric: 1 1/2 yards recommended
accent fabric: 1/4 yard