Don't quilt, but want a quilted heirloom?
Hire us to make a quality quilted piece just for you.
Commission an original, one of a kind quilted piece! Any of our patterns can be made just for you! You could choose an elegant floral pillow, a table runner to enhance your dining pleasure, a wall hanging or a bed quilt to snuggle up under .
Your specially tailored heirloom can be made by hand or machine, depending on your design choice, and will take 6 - 12 months for completion.
The design you choose will be made specially to suit your décor. Do you like blues? Purples? Black & White? Green? Autumn shades? Seasonal? Do you want it made in cotton Batiks, or really elegant in silk?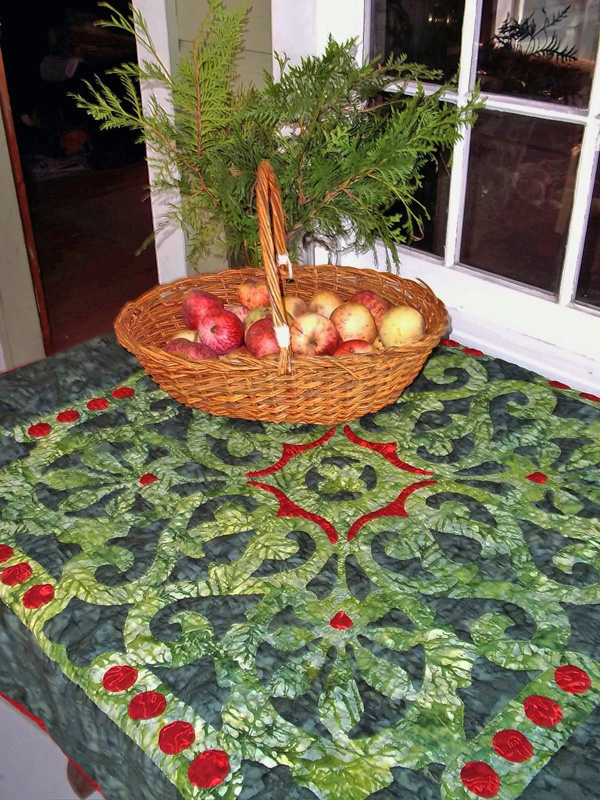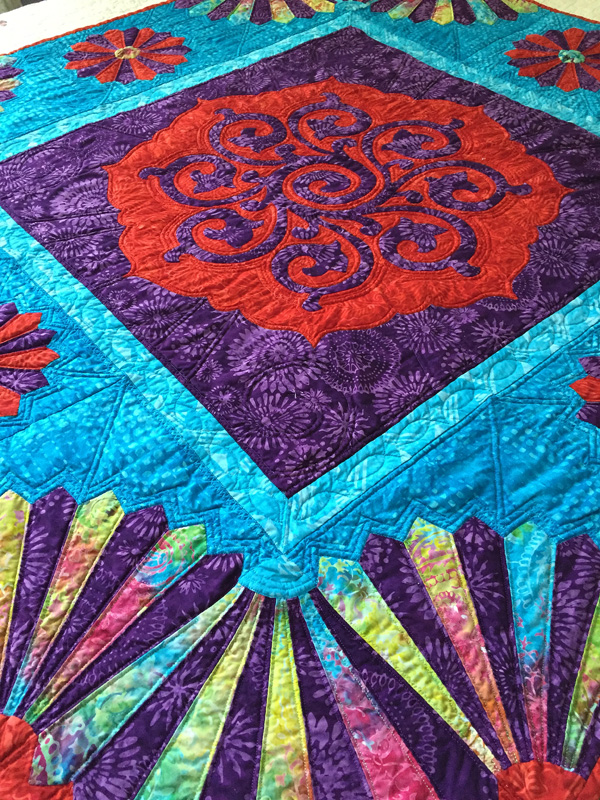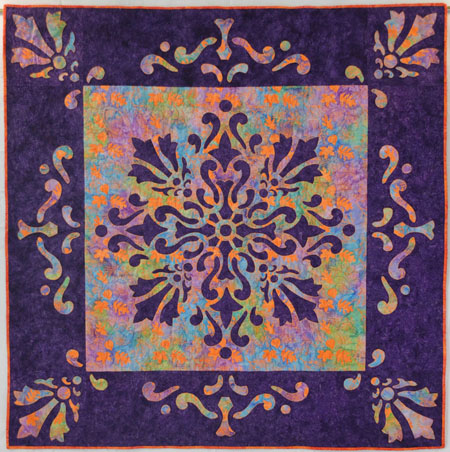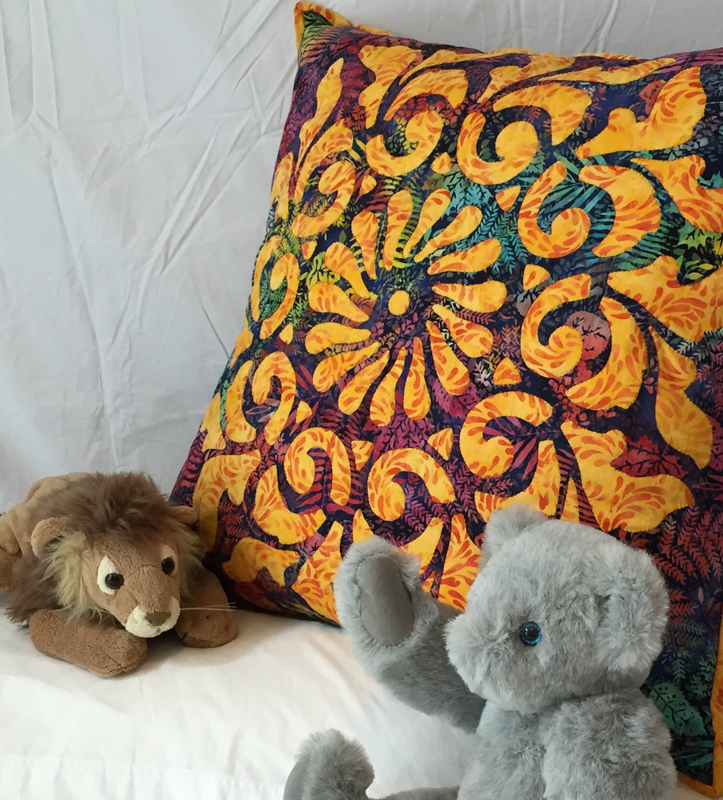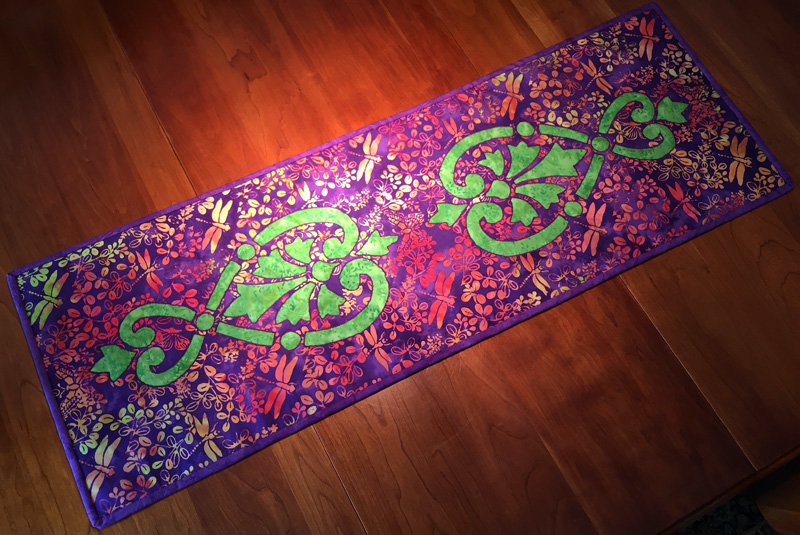 What you'll get:
You will be consulted on design, techniques for creation, and fabric selection.
All pieces come complete with an attached sleeve for hanging.
Costs:
Materials, fabric, batting and thread are generally $50 - $200 per quilted piece.
Finished pieces start at $250.00 done by hand, and $180.00 by machine.
A non-refundable deposit of materials plus 50% is due before work begins.
Get in touch to find out more or get a quote.