Victorian Flower Garden - Quilt IV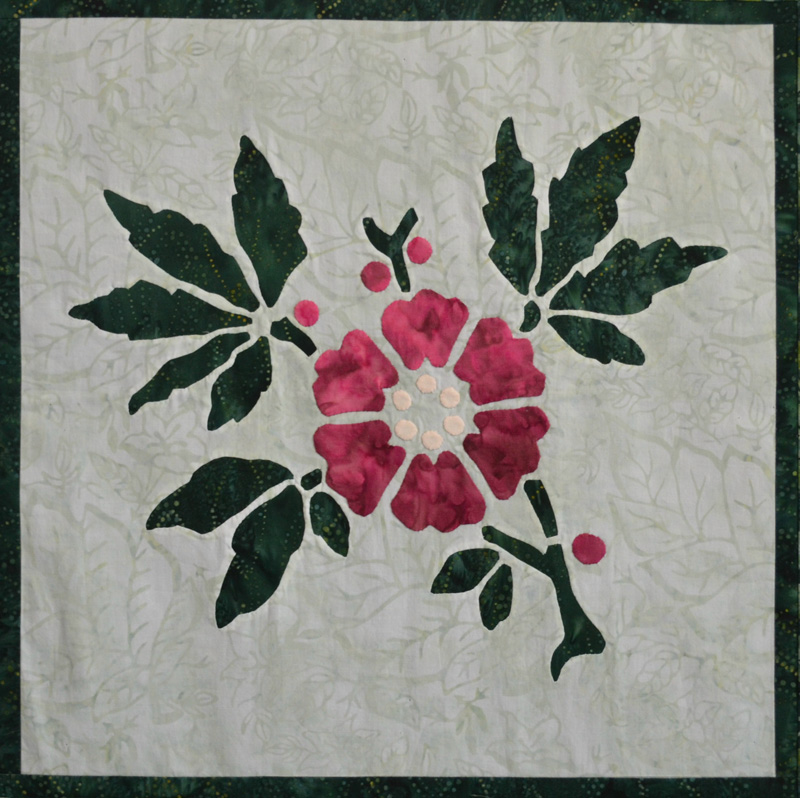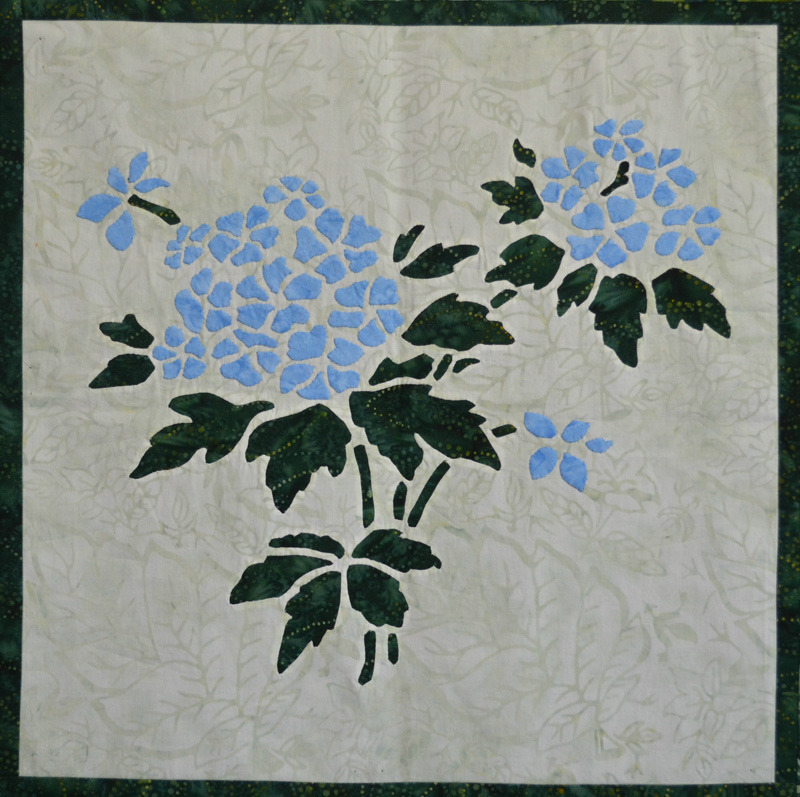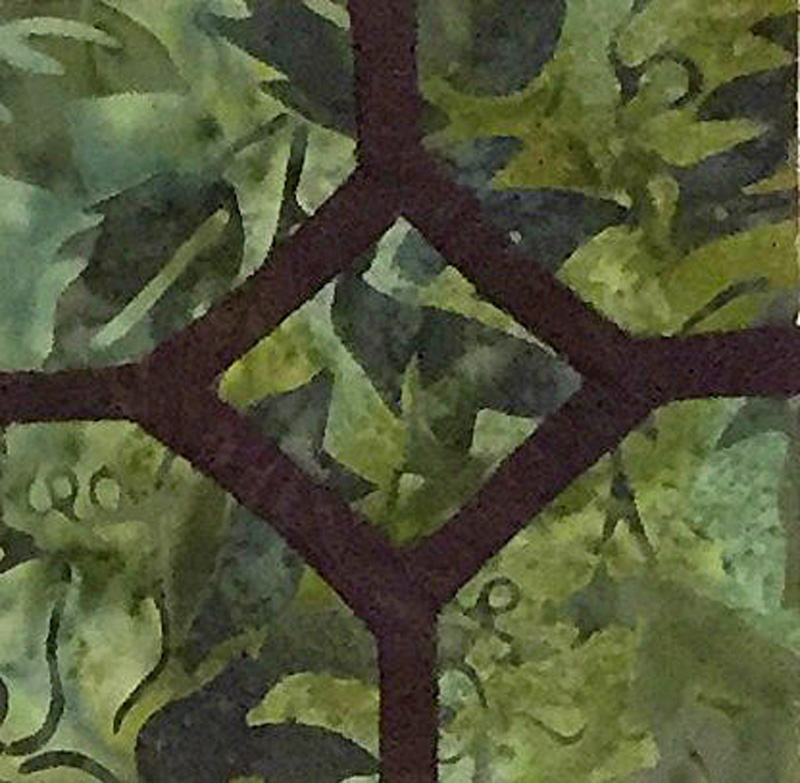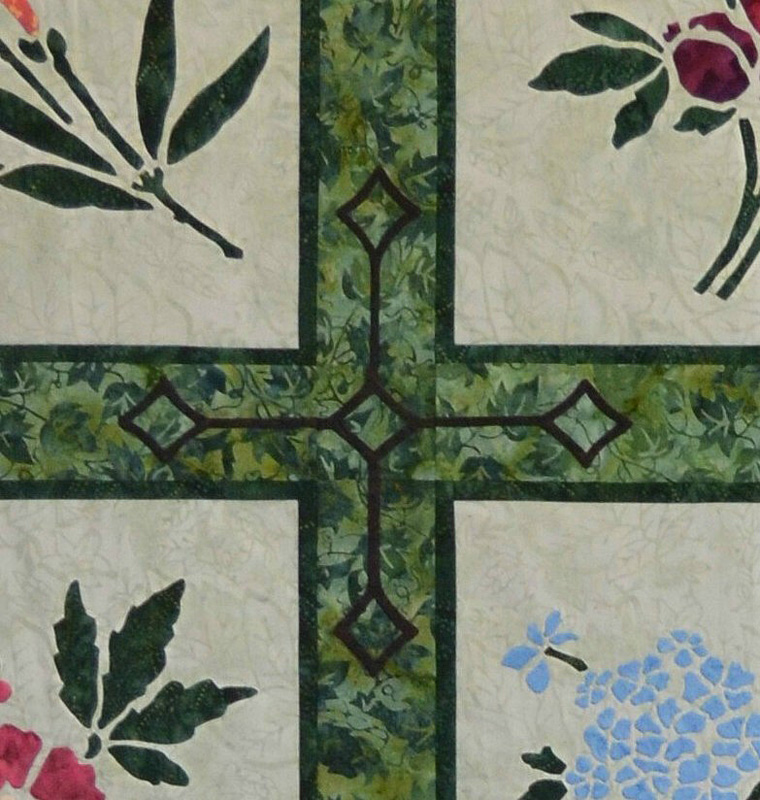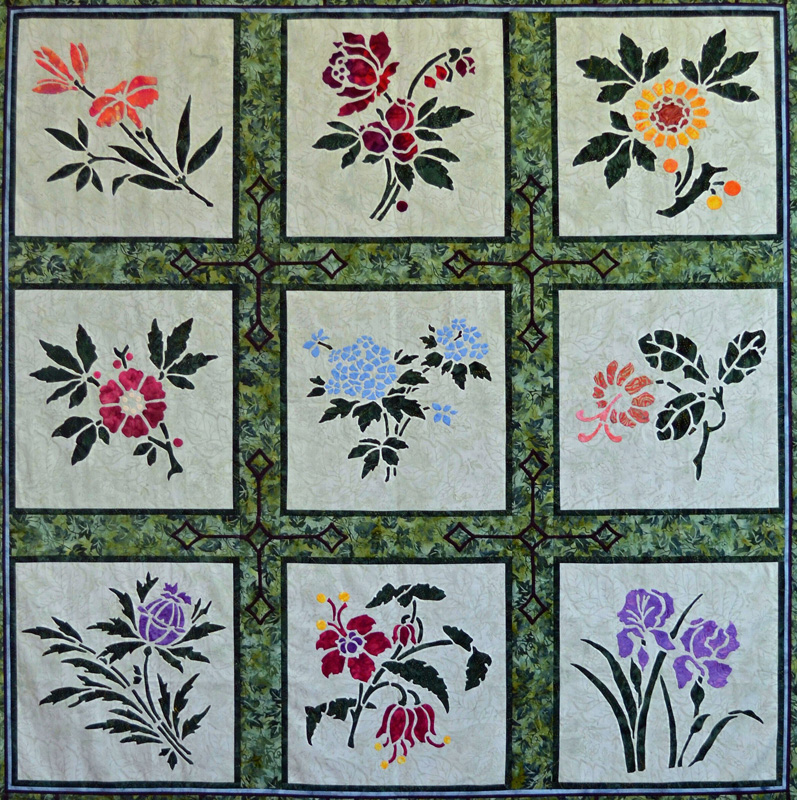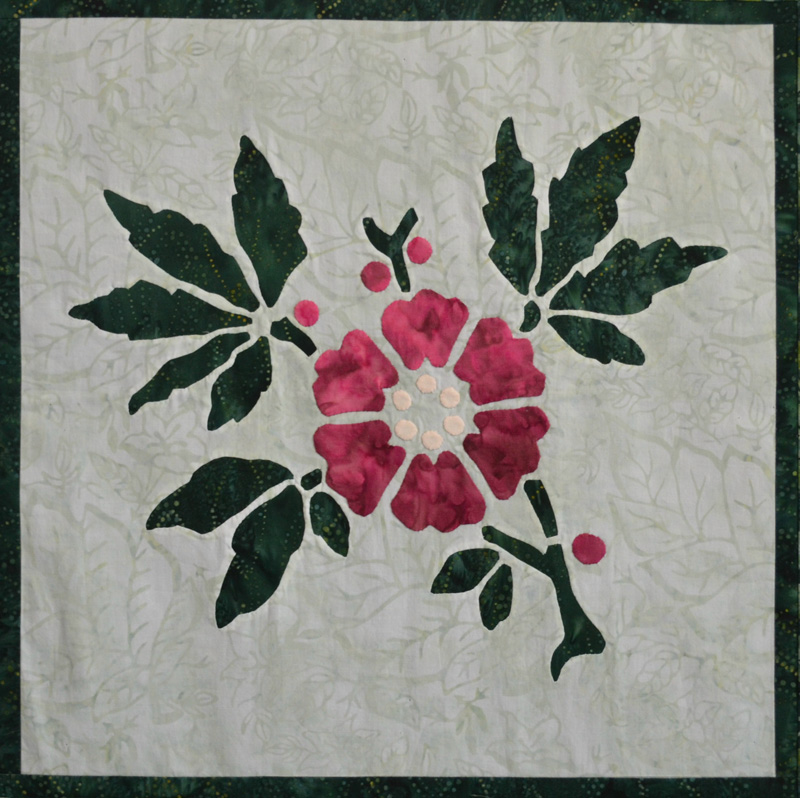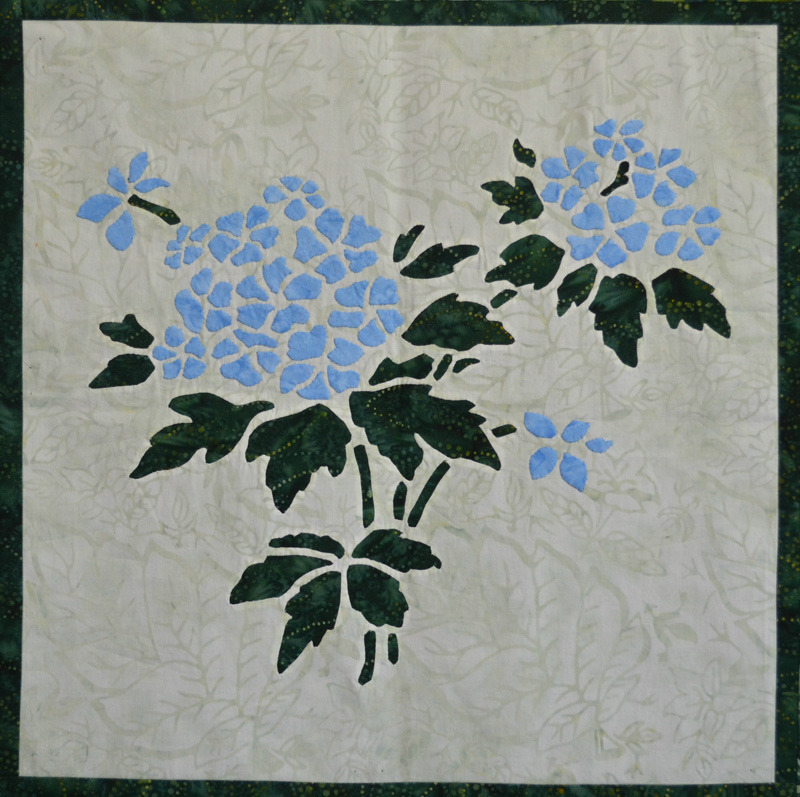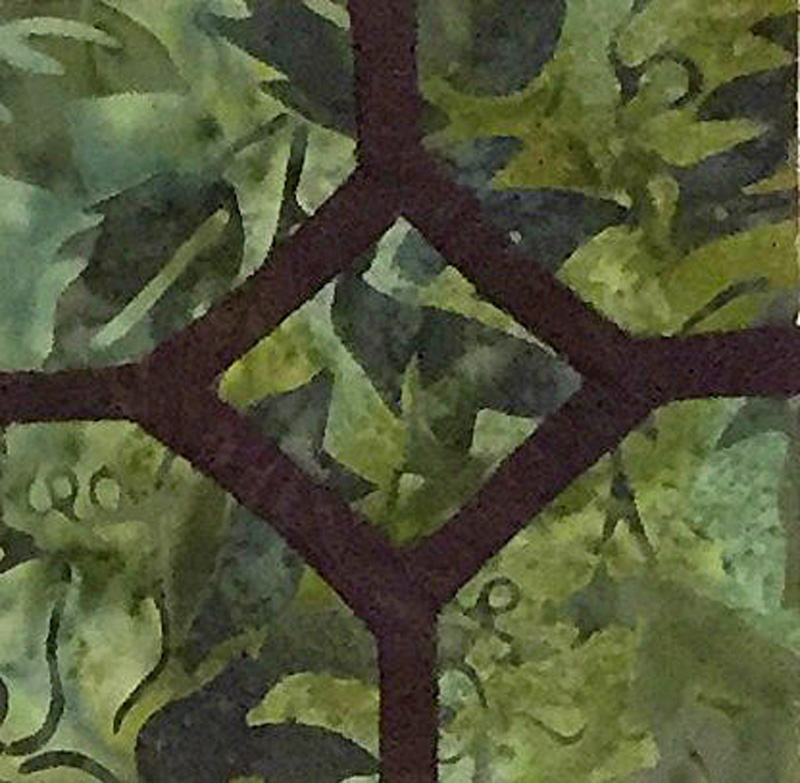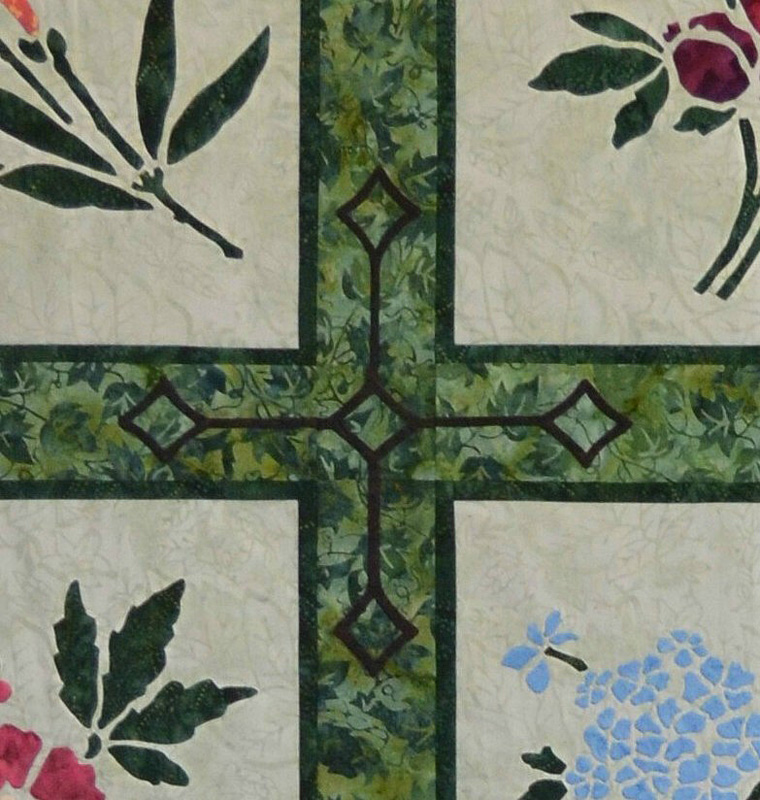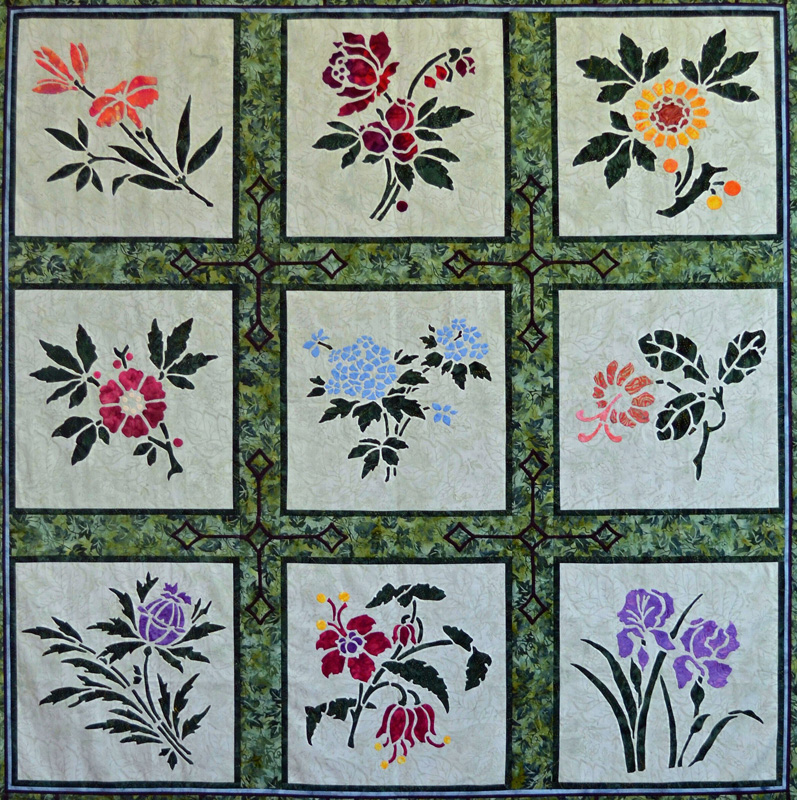 Victorian Flower Garden - Quilt IV
A Garden that Blooms all Year Long.
Difficulty: Intermediate
Appliqué and Reverse appliqué pattern – instructions for hand and machine applique, and machine piecing
(74" x 82")
*Note to Wholesale customers: SHOP EXCLUSIVE- Victorian Flower Garden Quilt IV, Block of the Month, for Hand creation. To find out more, email us.
Bring the beauty and fragrance of a summer garden inside with the Victorian Flower Garden Quilt IV (74" x 82"), and enjoy your stencil-style garden all year long. This is an heirloom quilt that you can enjoy and then pass down through the generations of your family with pride
Patterns come full-size for all 9 flowers - Lily, Rose, Sunflower, Apple Blossom, Forget-Me-Not, Trumpet Vine, Thistle, Fuchsia, Iris - sashing, corner posts, side border and Header/ Foot border pattern pieces, with complete how-to instructions to create the applique and reverse applique by hand or machine, and quilt assembly. They are supported by Technique Tutorials and blogs for further help. You get:
Lily, 1 of 9 - $15.50

Rose, 2 of 9 - $15.50

Sunflower, 3 of 9 -$15.50

Apple Blossom, 4 of 9 -$15.50

Forget-Me-Not, 5 of 9 -$15.50

Trumpet Vine, 6 of 9 - $15.50

Thistle, 7 of 9 - $15.50

Fuchsia, 8 of 9 - $15.50

Iris, 9 of 9 - $15.50

Victorian Flower Garden Expansion Pack IV - $58.00

Sold separately - $197.50
BUY TOGETHER for just $194.00 here.
This pattern is NOT available as a PDF download.
Finished dimensions: 74 in x 82 in
Materials required:
Fabric for Top, Backing and binding: Needs to be 44" wide
Dark Green - background fabric for 9 Flower blocks, sashing for 9 flower blocks, Binding: 3 3/4 yards
White - top fabric for 9 Flower blocks: 2 1/2 yards
Medium Green - Background fabric for sashing, corner posts and borders: 2 2/3 yards
Medium Blue - Quilt center 1st inner border: 1/4 yard (pieced) or 1 3/4 yards ( not pieced)
Dark Purple - Top fabric for sashing, corner posts and borders Garden Gate & Quilt Center 2nd inner border: 2 1/2 yards
1 each of 12 different Fat Quarters/ Scraps, Assorted colors - Flower Blossoms
Backing Fabric: 82 in x 90 in: 7 yards (pieced), or 2 1/2 yards (106" wide back)
For Machine Applique Version Only: Iron-on fusible in the following amounts:
9 squares - 16.5 in x 16.5 in
2 strips - 8.5 in x 62 in
2 strips - 11.5 in x 76 in
4 squares - 3.5 in x 3.5 in
16 rectangles - 3.5 in x 8 in