Barbara's Medallion - Medallion I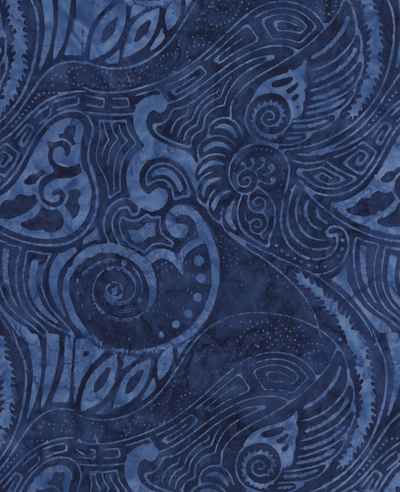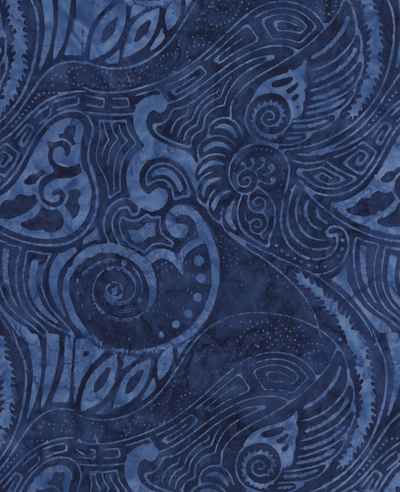 sale
Barbara's Medallion - Medallion I
The Old World delicacy of intricate lace.
Difficulty: Advanced
Hand Reverse appliqué pattern – includes instructions for hand work only
(30" x 30")
This is my first design. I'd been dreaming about these designs and wondering how they would look as quilts for years, but was spurred to make this first one as a birthday present for my sister, Barbara, for use on her round table in a lovely, sunny round room overlooking her backyard.
From a time when people embraced the idea of beautiful functionality, these small quilts could make a beautiful wall-hanging, a table decoration or lovely pillows for your sofa or bed.
Brown cover is the Old version - includes hand directions

Blue cover is the New version - includes hand and machine directions and vector drawn pattern.
This pattern is available as a digital PDF download as well.
Finished dimensions: 30 in x 30 in
Materials required: skus of Blue and Green batiks from Tonga Jelly Bean collection by Timeless Treasures
Background Fabric: 1 yd (or a piece 36 in square) of light fabric (Green, sku: B1463-Pear)

Top Fabric: 1 yd (or a piece 36 in square) of medium or dark fabric, or 1 1/4 yd if using to bind the quilt(Blue, B2015-Royal)

Backing Fabric: 1 yd (or a piece 36 in square)