Block 10- excerpt from Midnight Explosion Quilt VII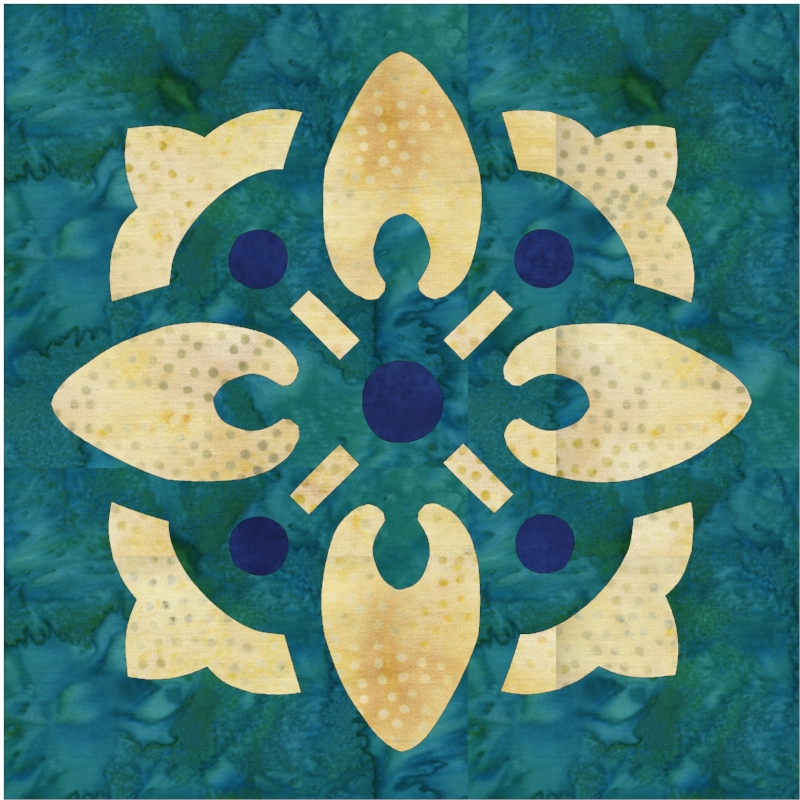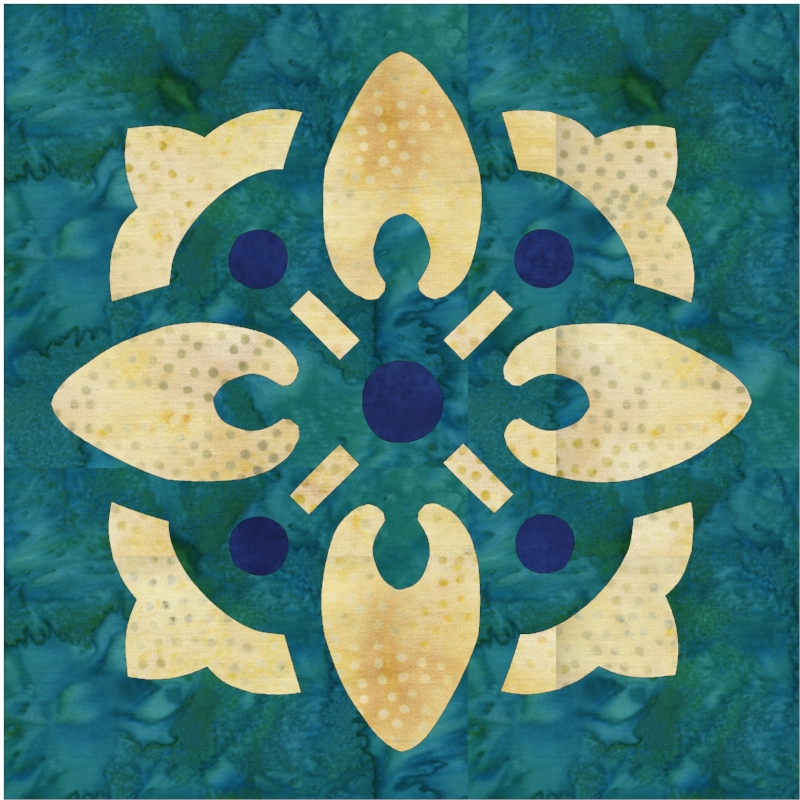 Block 10- excerpt from Midnight Explosion Quilt VII
Burst Into Life
Difficulty: New Beginner
applique and reverse applique pattern - hand and machine directions
(12" x 12")
Block 10 is the focus of an all day workshop, class #322, at Vermont Quilt Festival, Saturday, June 24, 2017. Sign up at Vermont Quilt Festival
Try your hand at our easier method for hand needle turn reverse applique with added applique with this block excerpted from Midnight Explosion Quilt VII. If you have fun and want to do the whole 95" x 95" Midnight Explosion Quilt VII, pattern includes a discount code for 20% OFF the whole quilt pattern. (Vermont Quilt Festival workshop participants receive a deeper discount once registered.)
Click here to purchase Midnight Explosion Quilt VII.
Pattern includes two sets of directions for creation.
Reverse applique by hand with added applique

Reverse applique by machine with added applique
This pattern is available as a digital PDF download as well.
Designed for Batik Textiles, Fall 2016
Finished Dimensions: 12" x 12"
Fabric Requirements
Top Fabric: 1 - 13.5" x 13.5" Square Black batik
Background Fabric: 1 - 13.5" x 13.5" square Purple batik
Accent Fabric: 6" x 6" squares yellow batik
Backing Fabric: 17" x 17" square
Batting: 17" x 17" square
For Hand Creation: Thread- Basting: button or quilting thread in contrast to top fabric; Applique: thread for stitching in same color as top and accent fabrics. Needles- Basting: No. 7 Sharps; Applique: No. 11 Milliner's
For Machine Creation: Paper-backed iron-on fusible (recommend Soft Fuse) 1 - 13.5" x 35.5" square; 1 - 6" x 6" square for yellow dots. Thread: same color as top and accent fabrics for applique