Flowers in the Wind Kit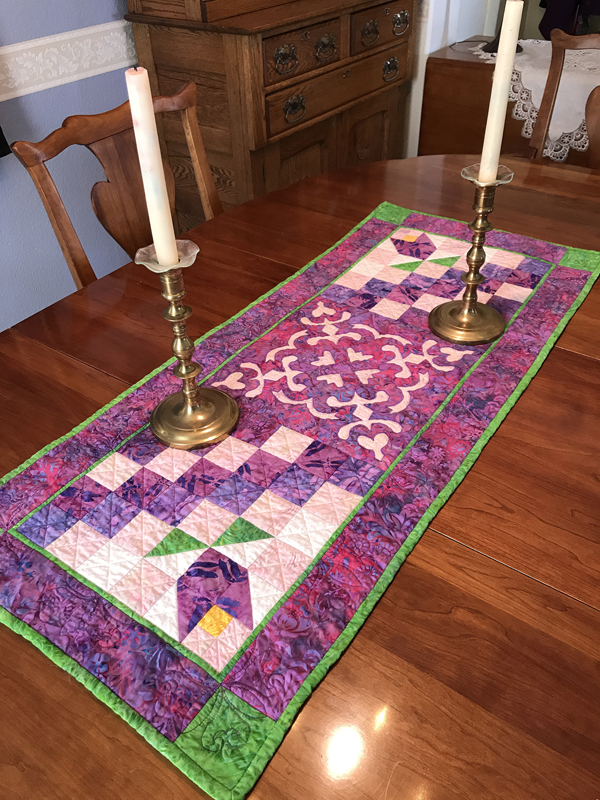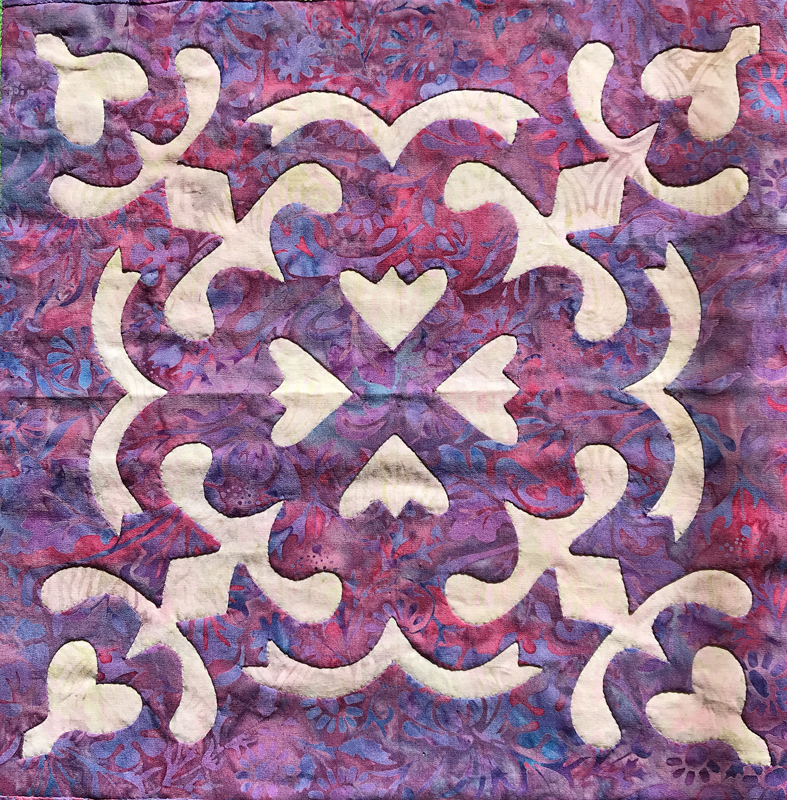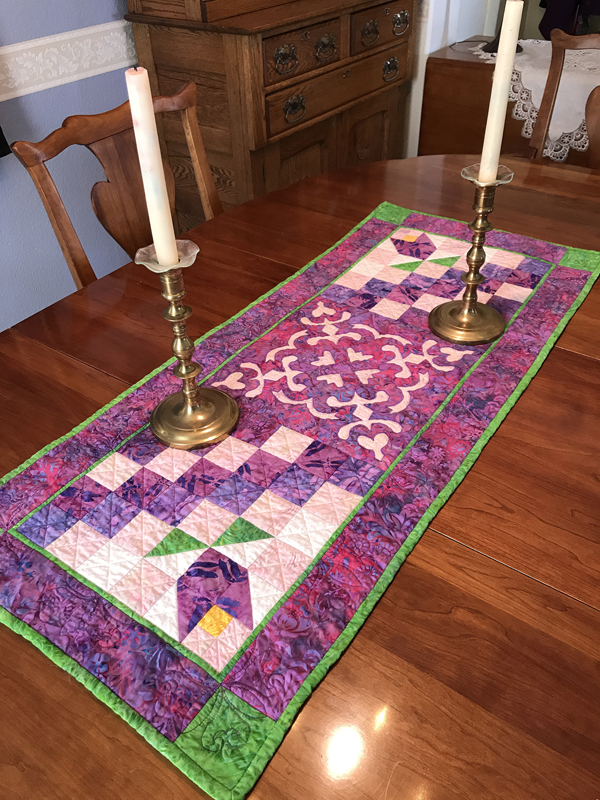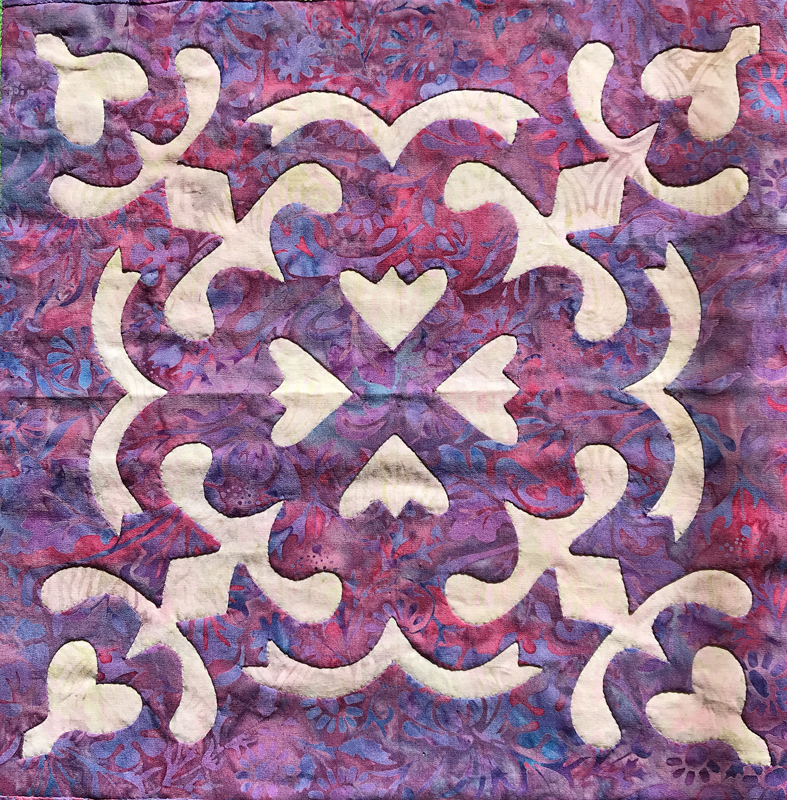 Flowers in the Wind Kit
Flowers in the Wind, Fabric + Pattern Kit
(18" x 42")
Reverse appliqué pattern – Hand & Machine directions, and Machine piecing
May Genuine Love Bloom in Your Home
Usher in spring with the "Flowers in the Wind" table runner, fabric & pattern kit to make this beautiful 18" x 42" table runner.
The pattern features the 12" x 12" Spring Love reverse applique block set with piece work, including the classic Tulip block. This design is a creative collaboration with Island Batik and Siesta Silver Jewelry that premiered May 2018 at Spring Market. Our sample was created with lovely purple and pink batiks from the British Rose collection.
The kits contain the original fabrics, 2 - 1/2 yards in total, of top quality batiks. See below and under the additional information for more details.
Pattern has complete creation instructions using Eye of the Beholder's easier techniques for hand and machine reverse applique, supported by Technique Tutorials and blogs on this website, step-by-step assembly instructions and full-size, durable pattern pieces. There's never a need to enlarge the pattern or re-position fabric. All fabrics are clearly marked.
Fabric & Pattern kit.
All fabrics are top quality baitks by Island Batiks, from their spring 2018 British Rose collection & Basics
KIT includes:
Flowers in the Wind table runner XV pattern

1 yard - Purple Floral (111820495)

1/8 yard - Dark Purple Dragonfly (111815425)

1/8 yard - Light Purple Dragonfly (111815420)

½ yard - Light Pink (111819305)

1/8 yard - White (Sprinkles NC28-02)

½ yard - Green (Marble-Leprechaun BE24-G1

1/8 yard - Yellow (Dandelion BE-C1)