Flowers in the Wind: table runner XV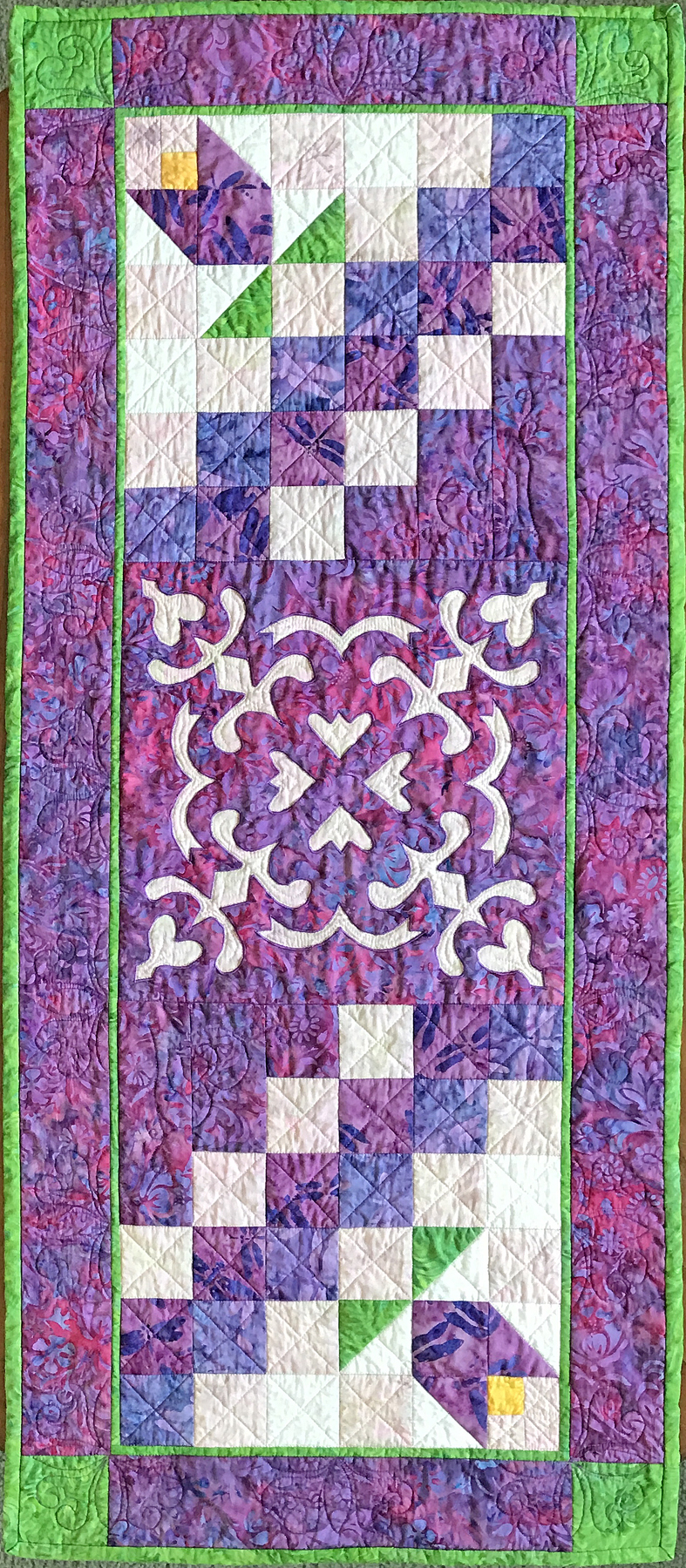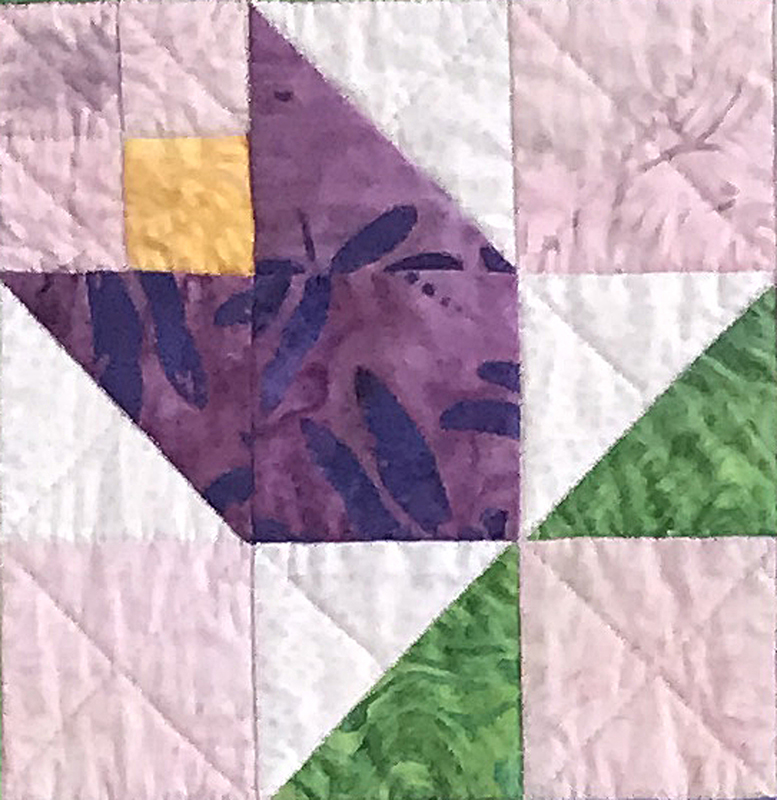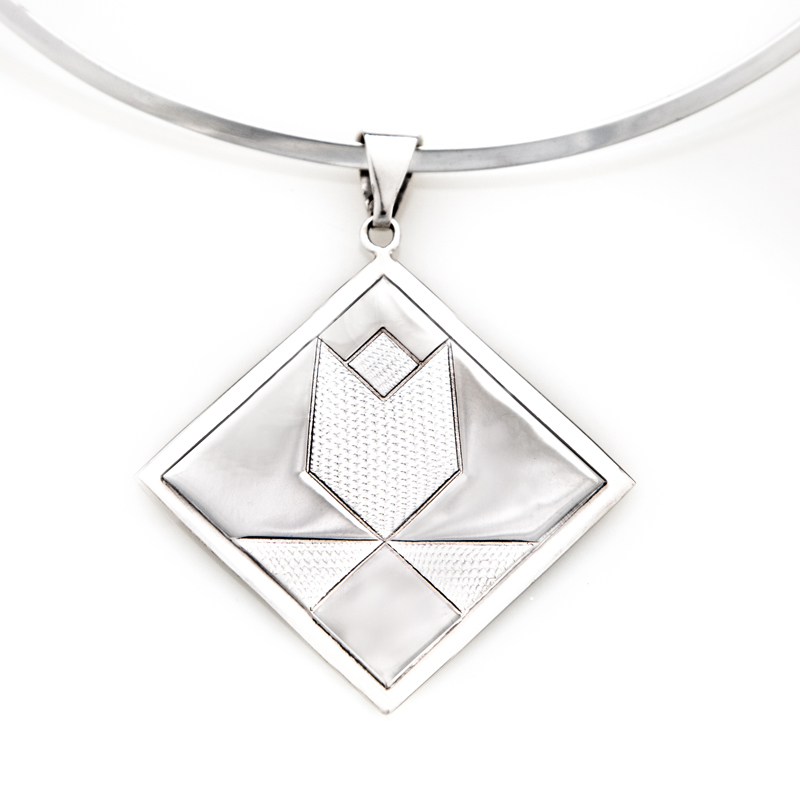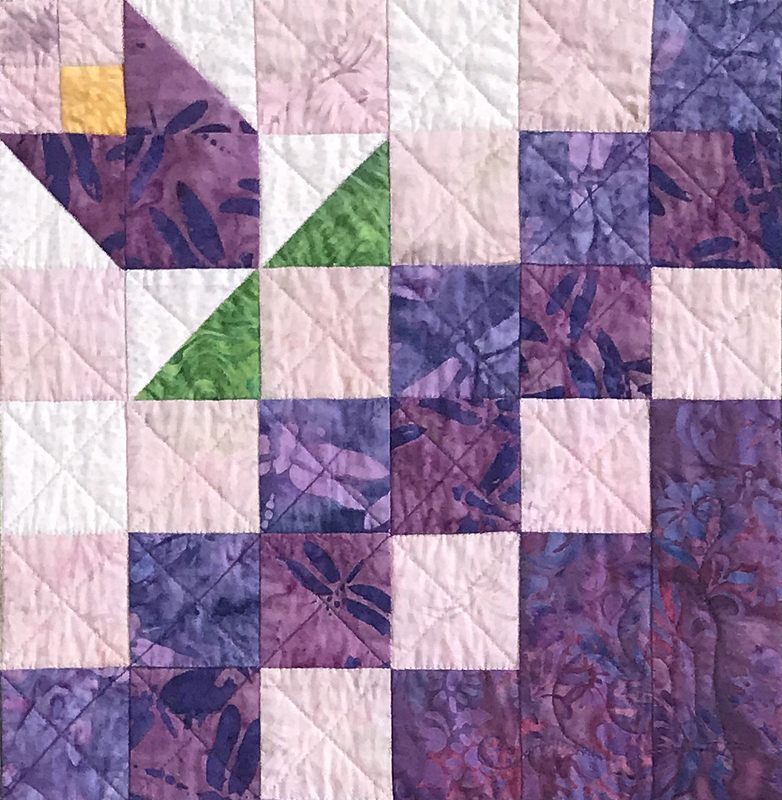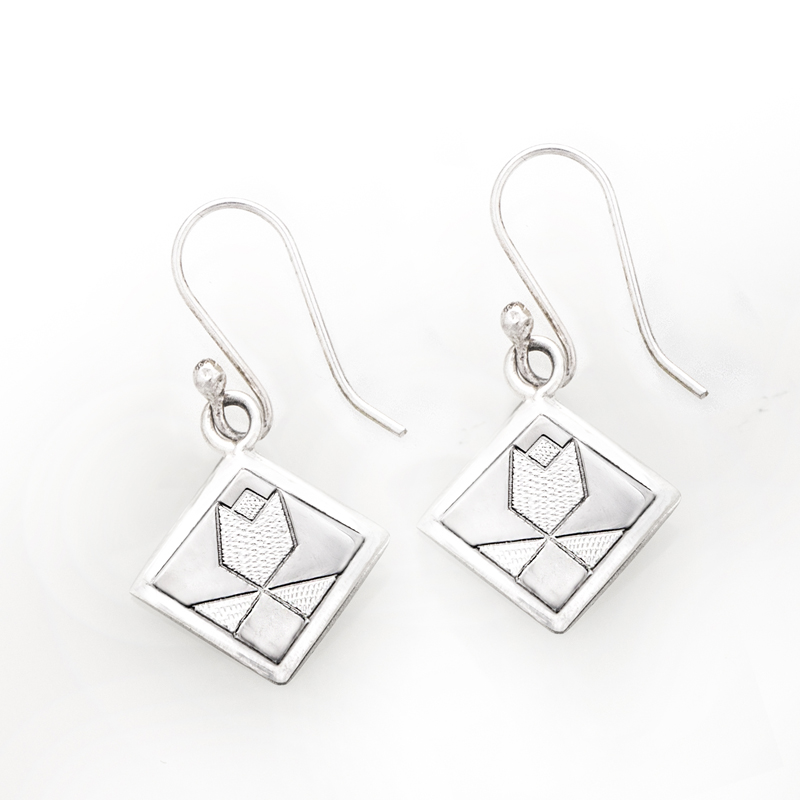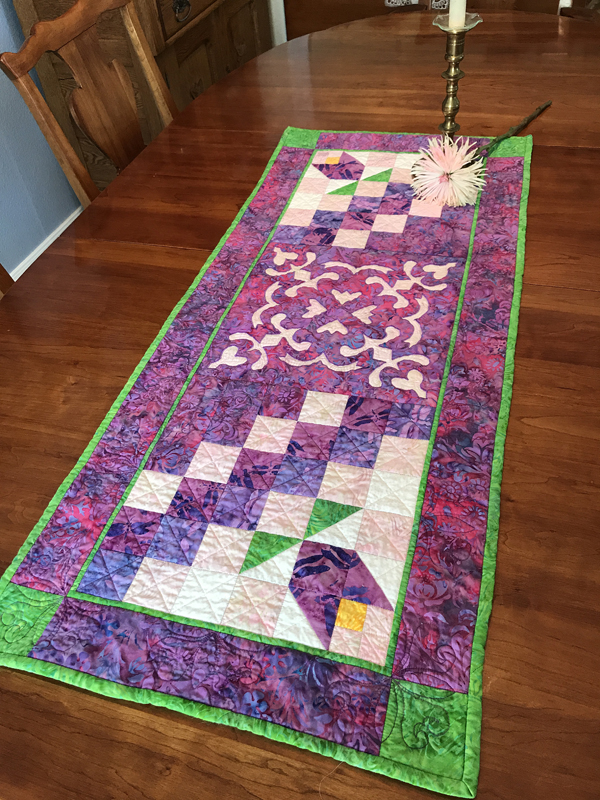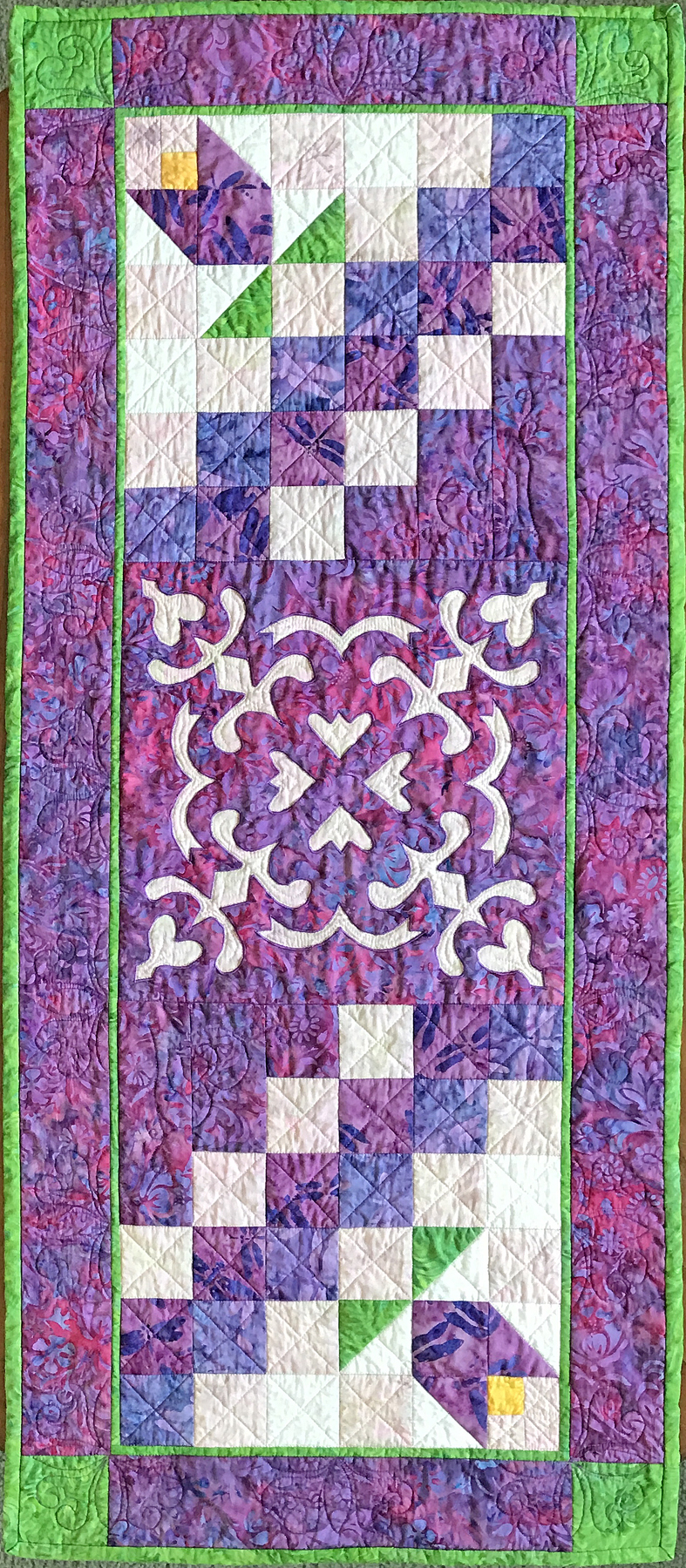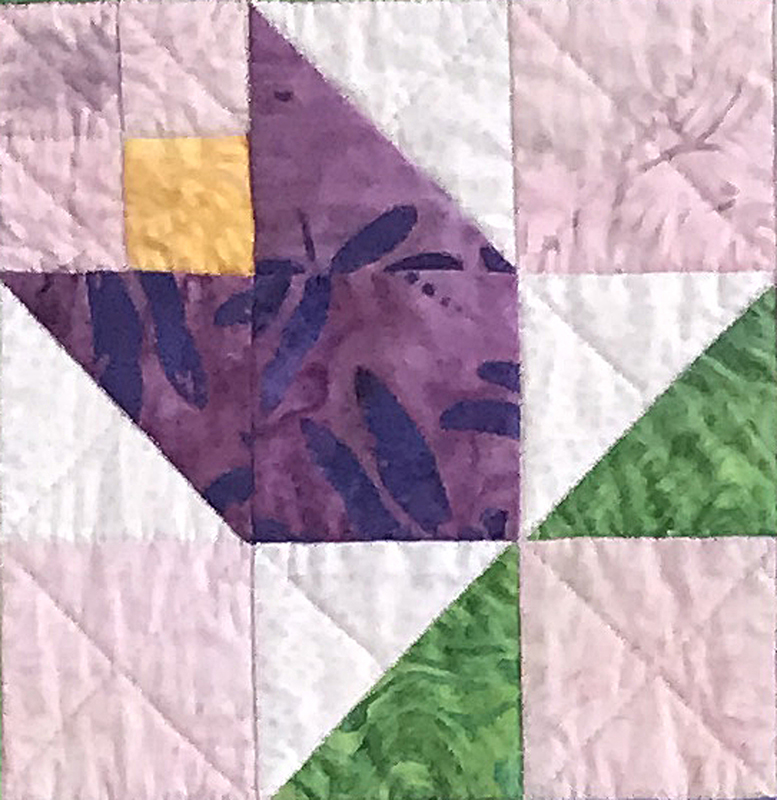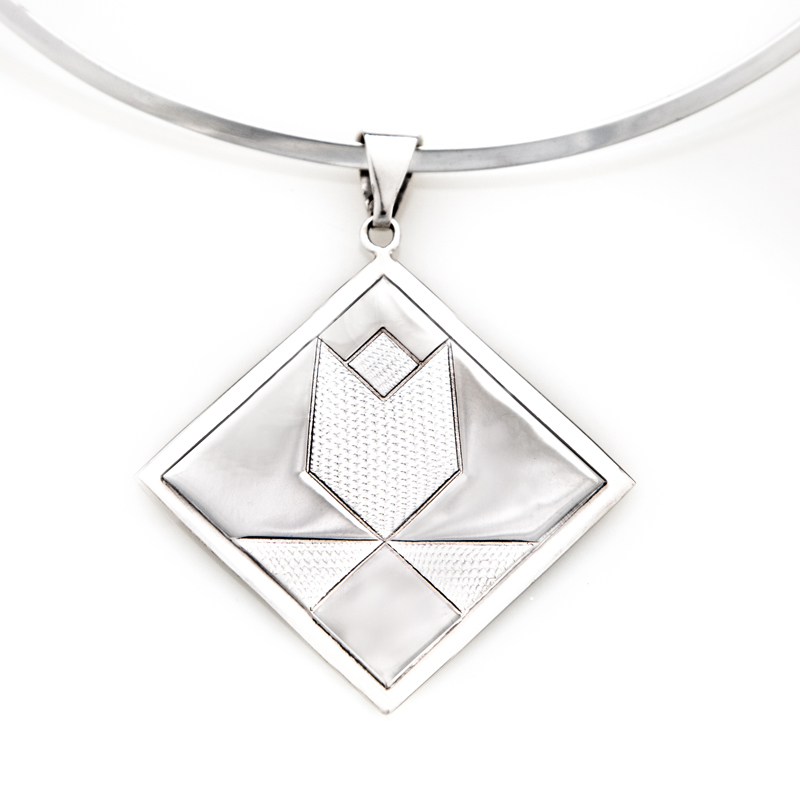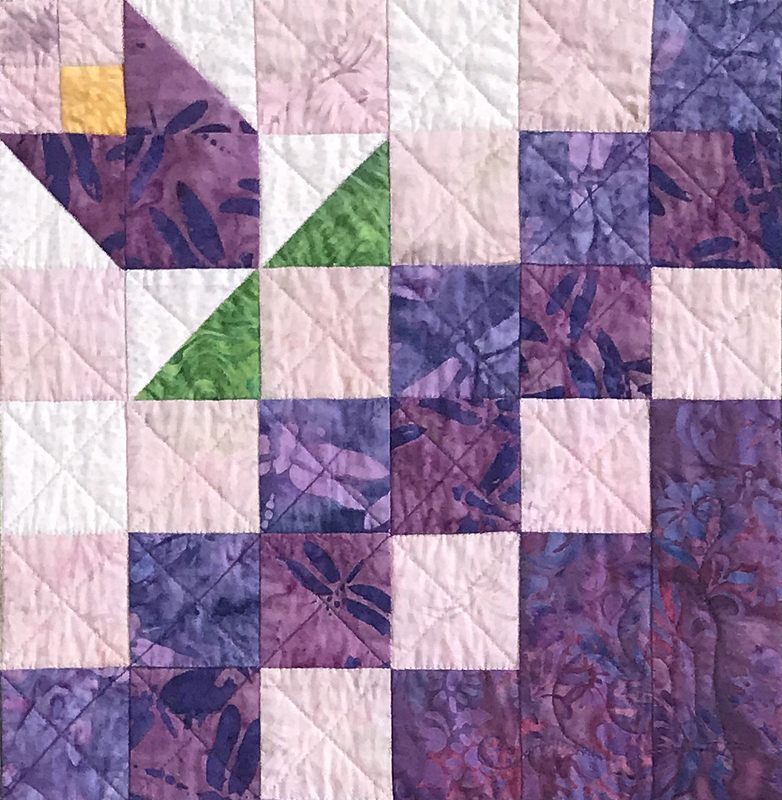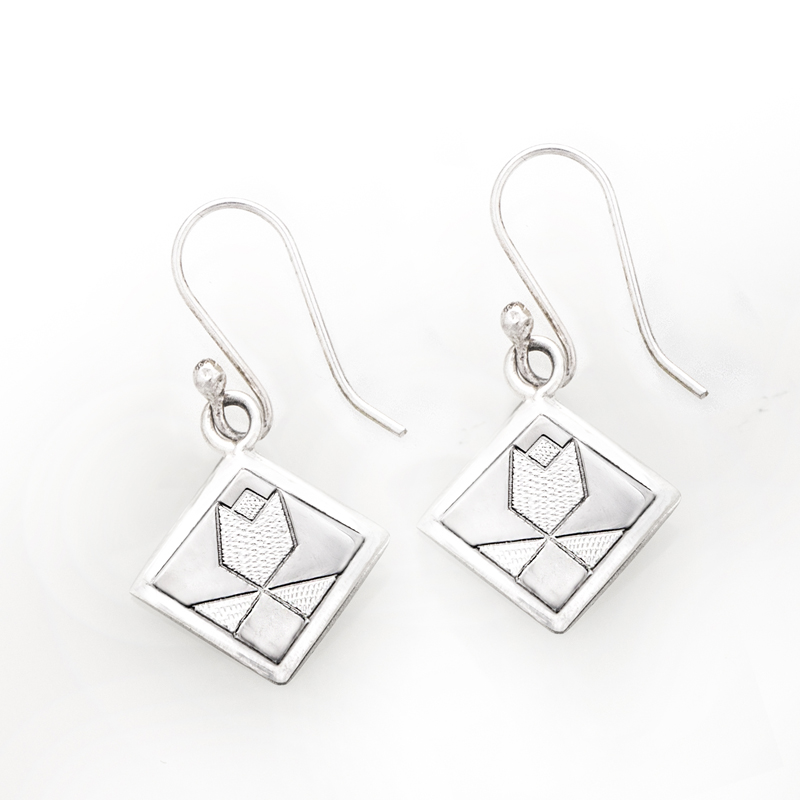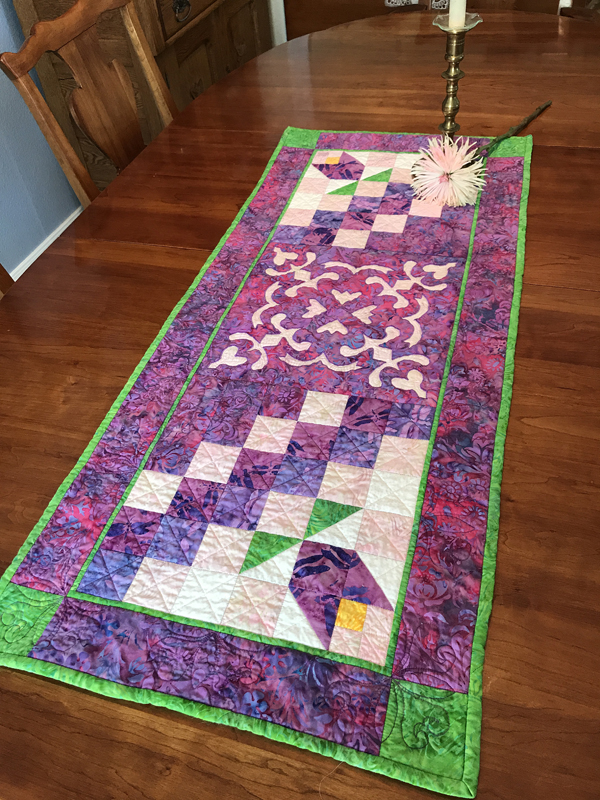 Flowers in the Wind: table runner XV
May Genuine Love Bloom in Your Home
Difficulty: Beginner - Machine, Intermediate - Hand
Reverse appliqué pattern – Hand & Machine directions
(18" x 42")
Wear the Jewelry

Adorn Your Table and Yourself
Usher in spring with "Flowers in the Wind" table runner pattern that features the 12" x 12" Spring Love reverse applique block set with piece work, including the classic Tulip block. This new design is a creative collaboration with Island Batik and Siesta Silver Jewelry that premiered May 2018 at Spring Market. Our sample was created with lovely purple and pink batiks from the British Rose collection.
Siesta Silver Jewelry transcribed the Spring Love block and the Tulip block into beautiful silver pendants, charms and earrings. Jewelry Now available! Click here for stunning Sterling Silver pieces to adorn yourself and let the world know you love quilting!
Pattern has complete creation instructions using Eye of the Beholder's easier techniques for hand and machine reverse applique, supported by Technique Tutorials and blogs on this website, step-by-step assembly instructions and full-size, durable pattern pieces. There's never a need to enlarge the pattern or re-position fabric.
This pattern is available as a digital PDF download as well.
Fabrics by Island Batik, British Rose collection
Finished dimensions: 18 in x 42 in
Materials required:
Top & Binding:
1 yard: Purple Floral (sku: 111820495)
1/8 yard: Dark Purple Dragonfly (sku: 111815425)
1/8 yard: Light Purple Dragonfly (sku: 111815420)
1/2 yard: Light Pink (sku: 111819305)
1/8 yard: White (sku: Sprinkles NC28-02)
1/2 yard: Green (sku: Marble-Leprechaun BE24-G1)
scraps or 1/8 yard: Yellow (sku: Dandelion)
Backing Fabric: 1 1/2 yard: Butterflies (sku: 121711849)
For Machine: 12" x 12" square Soft Fuse
Please note:
For the hand reverse applique version of this table runner, it is helpful to use a light background material for the Spring Love Block which will assist you in tracing the design onto the fabric.
When creating the Spring Love Block by machine reverse applique, you can use dark or light materials for your background.