Rose Window - Medallion II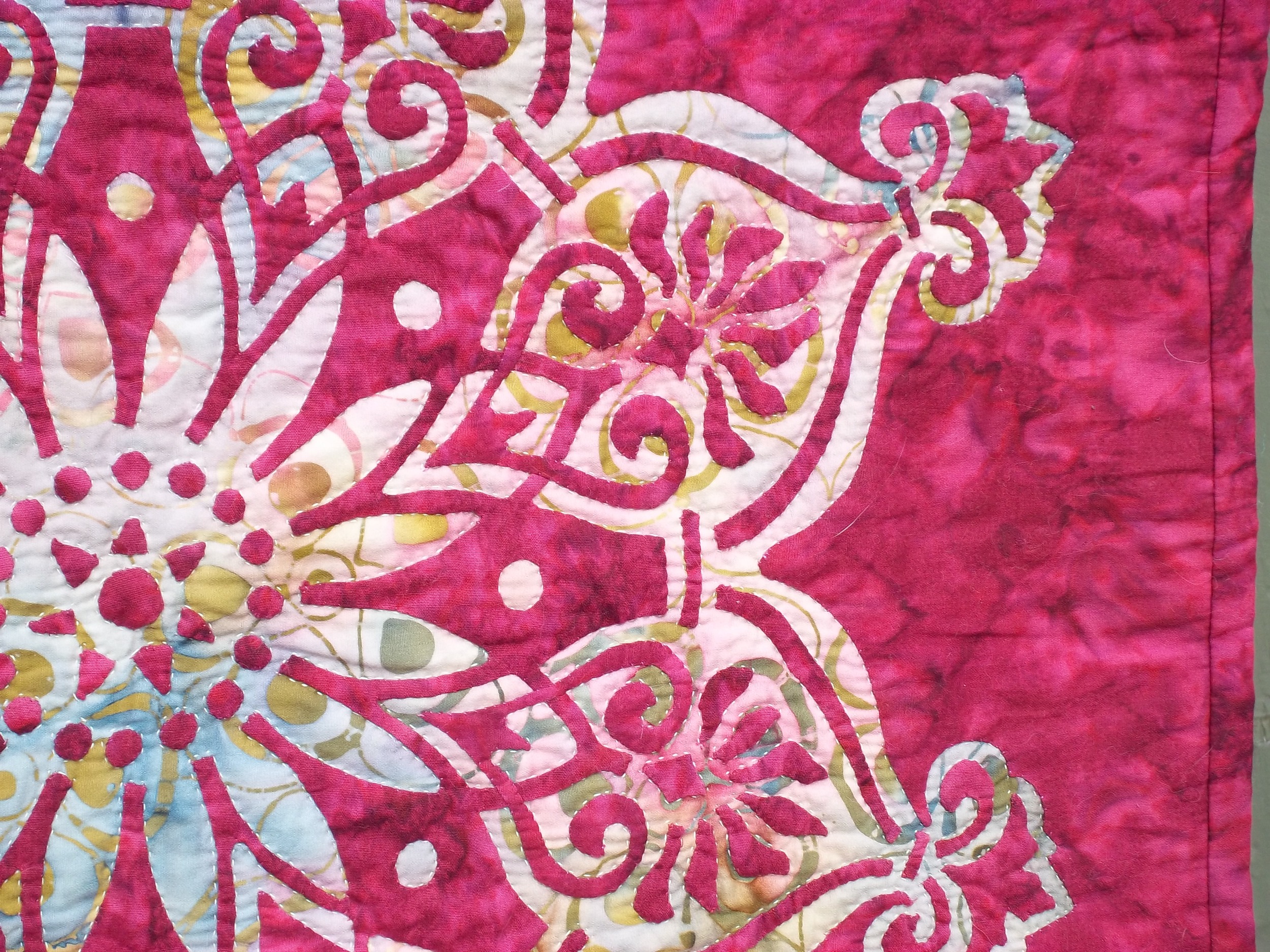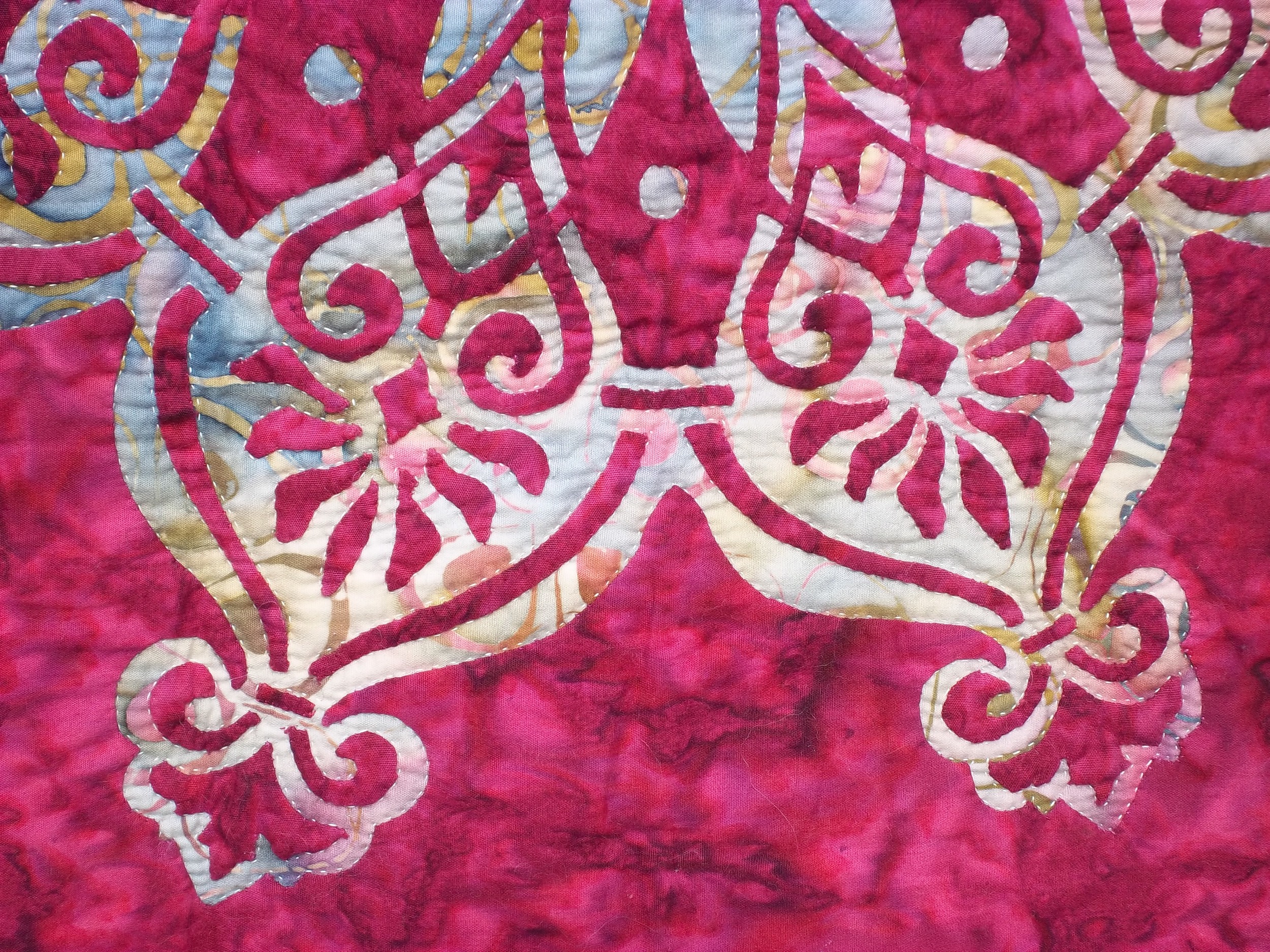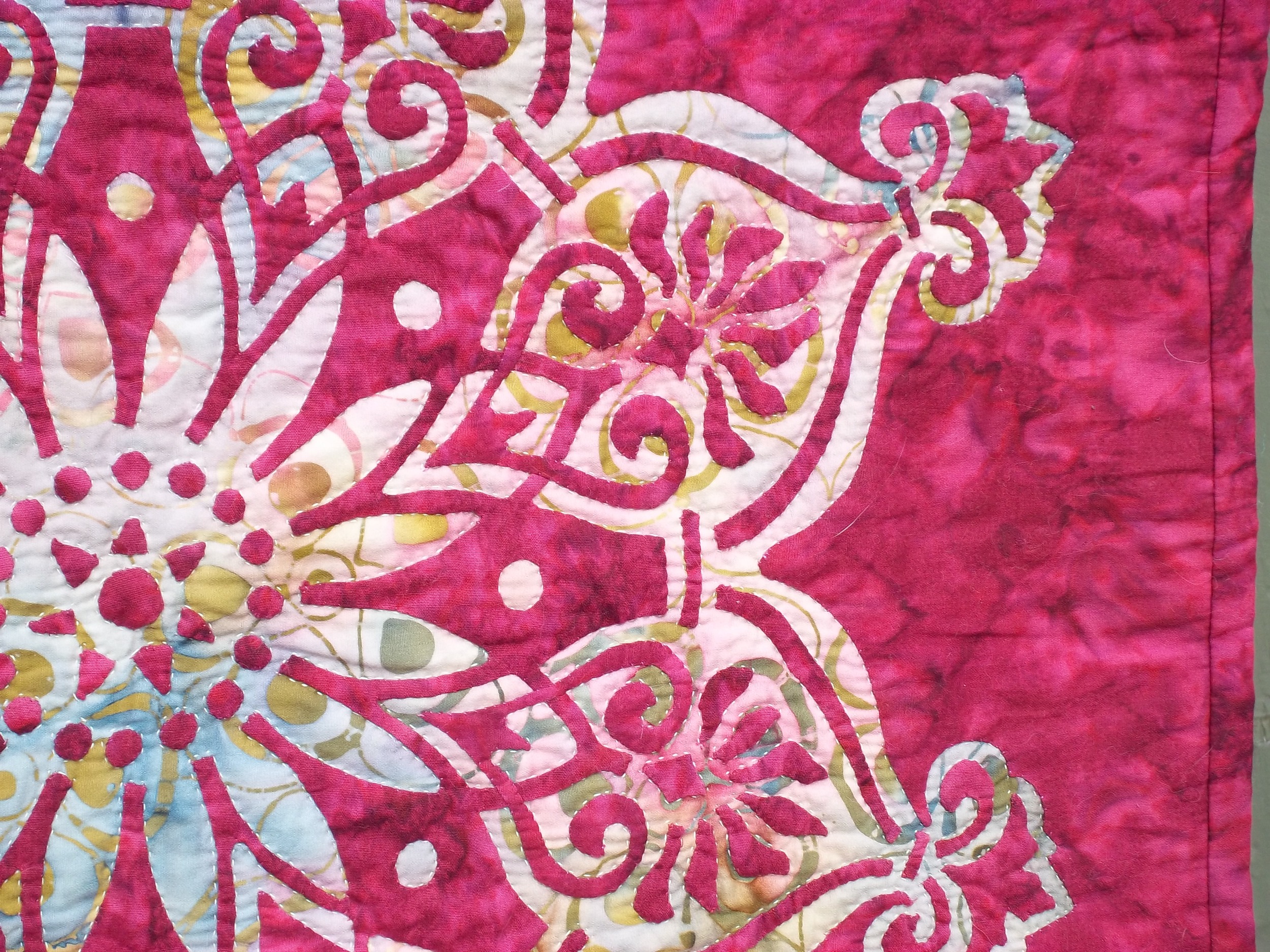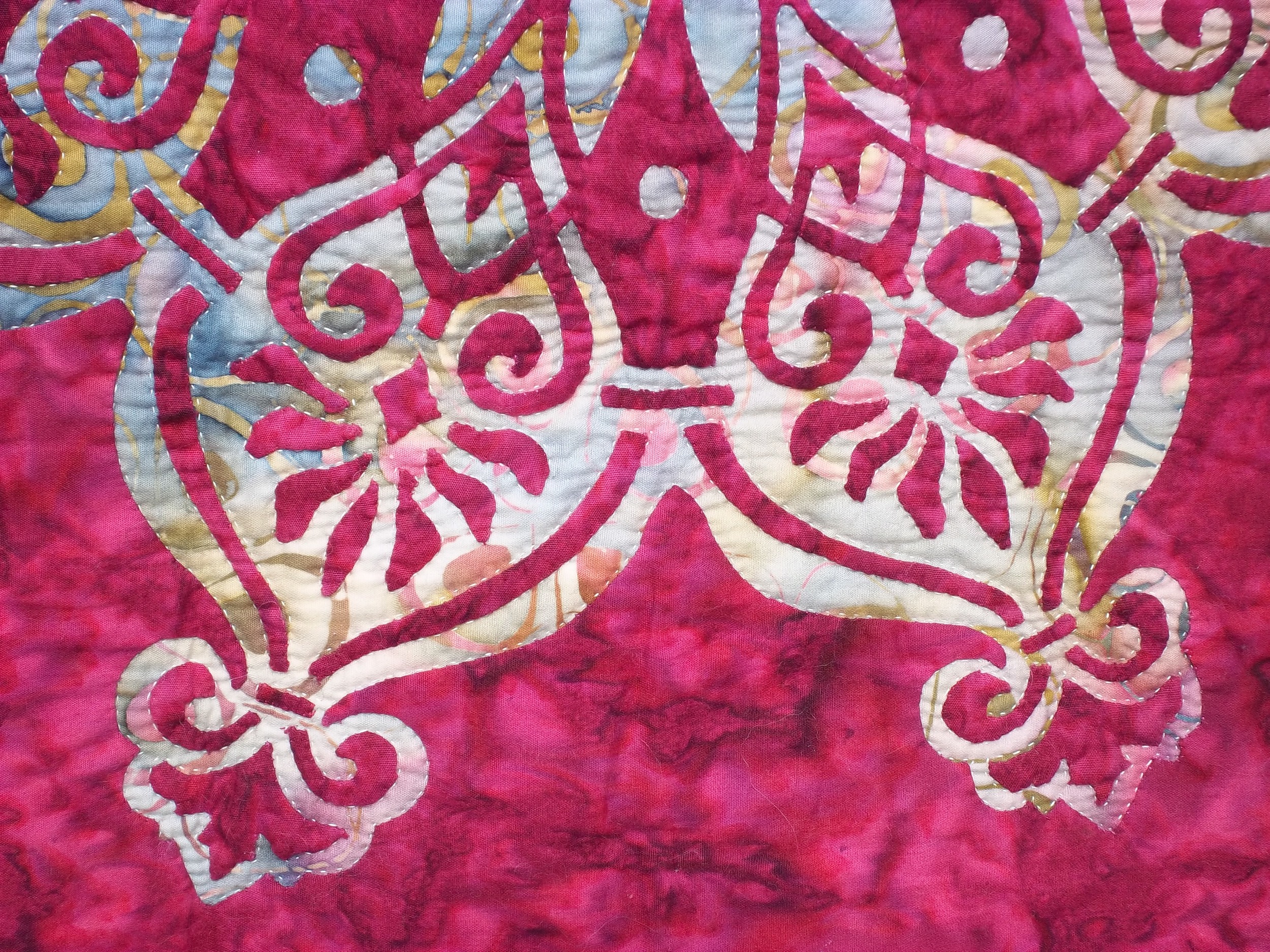 Rose Window - Medallion II
The intricate beauty of a Cathedral Rose Window.
Difficulty: Advanced
Hand Reverse appliqué pattern – includes instructions for hand work only
(21.5" x 21.5")
The organic lines of this heirloom pattern mimic the beauty of rose windows, often found in cathedrals. The rhythm of the pattern is accentuated by beautiful batik materials which we strongly recommend using for their brilliant colours and fine weave, which will prevent any fraying as you appliqué.
This pattern is available as a digital PDF download as well.
Finished dimensions: 21 ½ in x 21 ½ in
Materials required:
Background Fabric: ¾ yd (or a piece 25 in square) of light fabric

Top Fabric: ¾ yd (or a piece 25 in square) of medium or dark fabric (1 yd if using to bind the quilt)

Backing Fabric: ¾ yd square