Twinkling Flurries - Quilt VI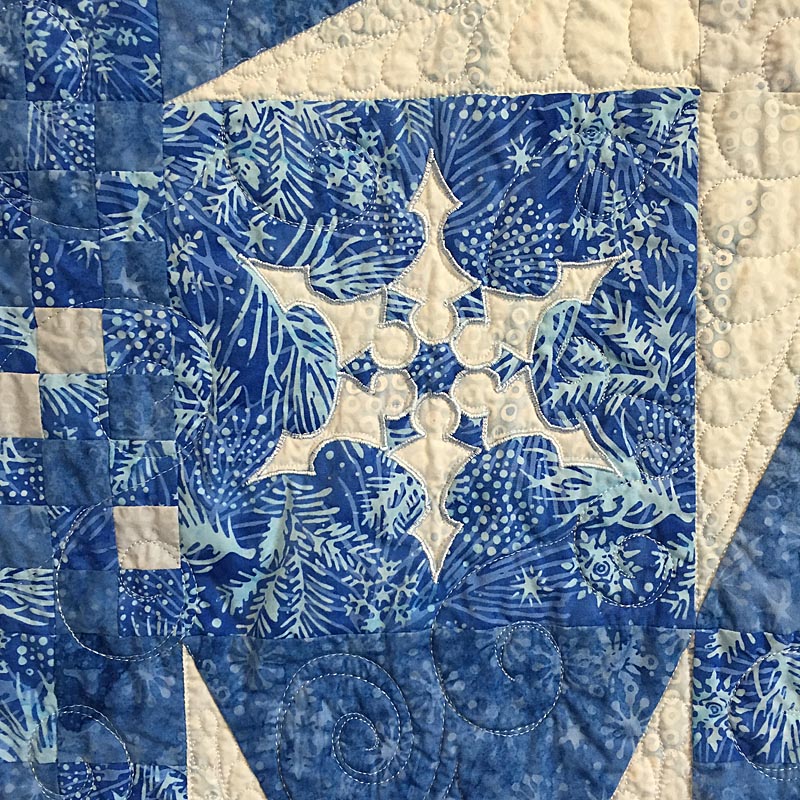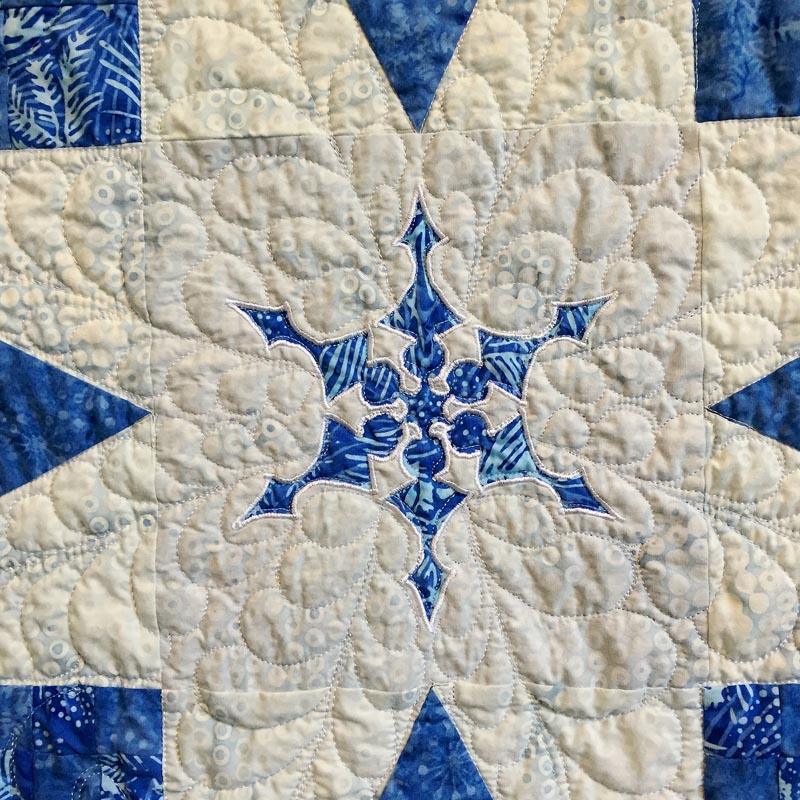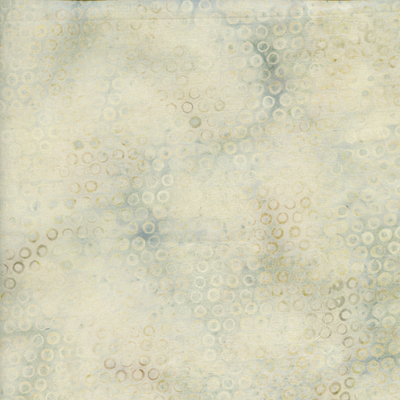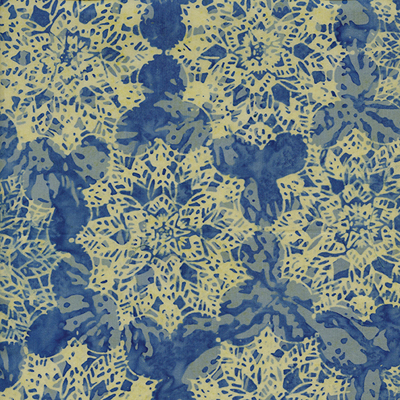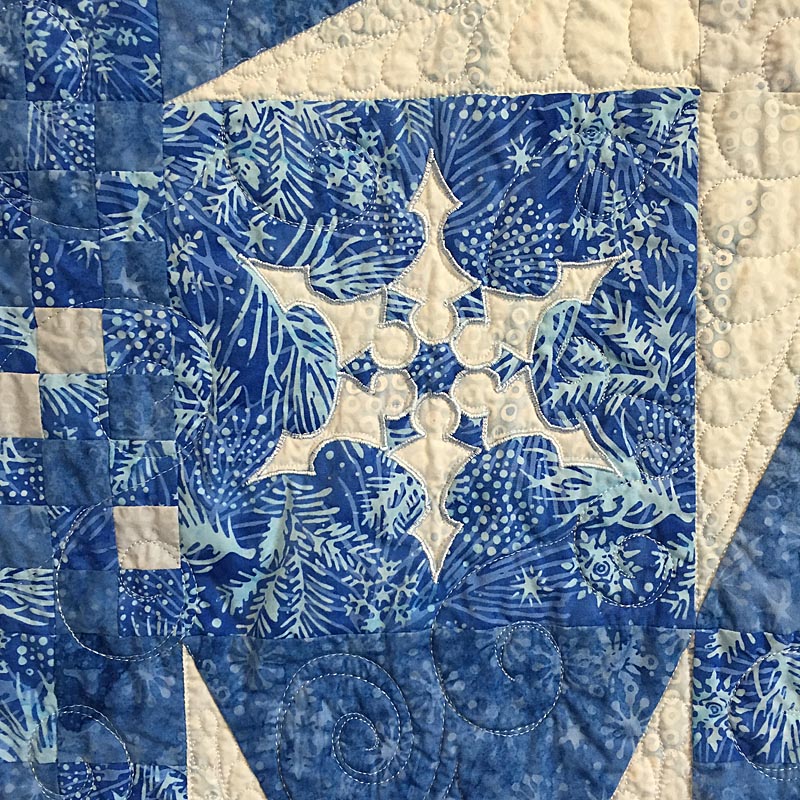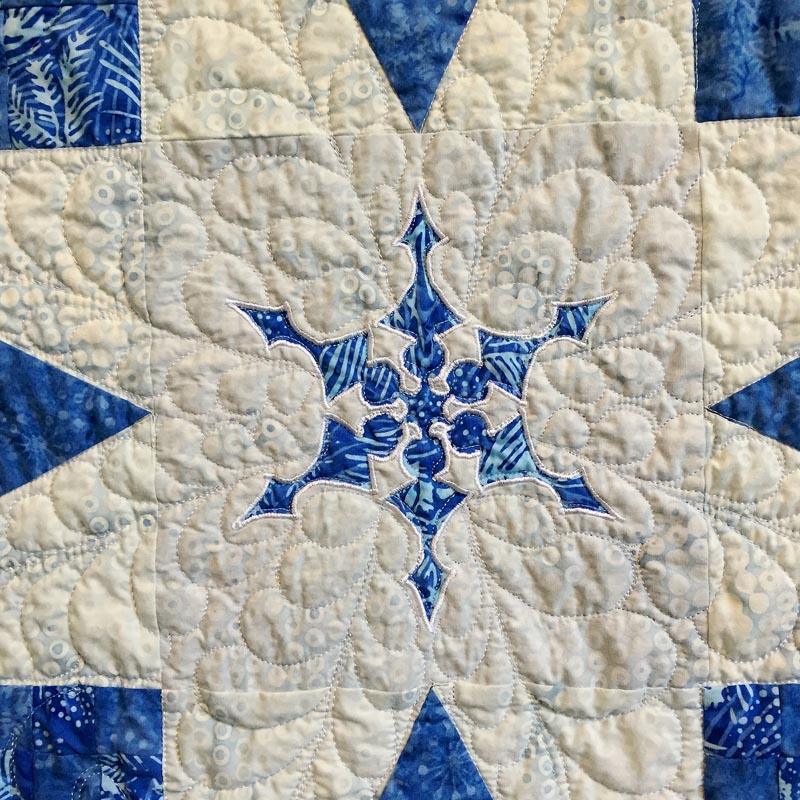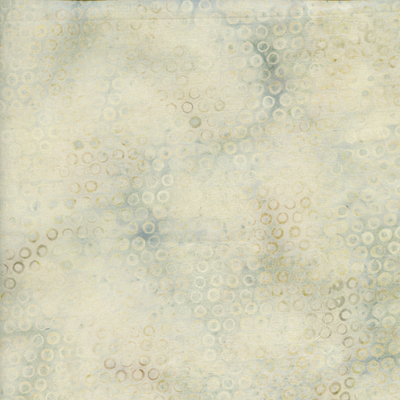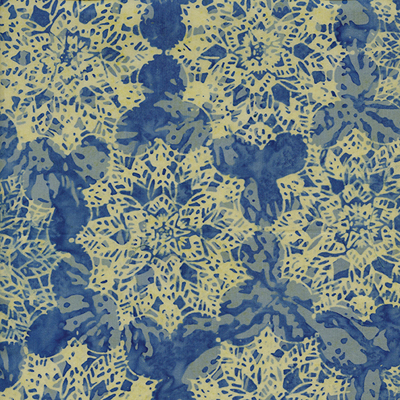 Twinkling Flurries - Quilt VI
Happiness...Falling Snow in a Starlit Sky
Difficulty: Beginner - Machine; Intermediate - Hand
Reverse appliqué pattern – instructions for hand and machine applique and machine piecing
(76" x 84")
Make this beautiful 76in x 84in quilt in your favourite frosty colours. We were inspired by the Frost collection from Island Batik, fall 2016. Growing up in upstate NY, I have magical memories of coming out of Midnight Mass on Christmas Eve with big, sparkling snowflakes falling, and a deep, fresh blanket of snow on the ground. Twinkling Flurries is my fresh blanket of snow sparkling in the street lights and moonlight. But this blanket is warm. This quilt first appeared in Fons & Porter's holiday issue, November 2016. Our Twinkling Flurries Quilt VI pattern comes with complete instructions for creation and assembly. You can choose how you want to do the reverse applique - hand or machine. You get:
Complete creation instructions for hand and machine reverse applique and machine piecing.

Full-size patterns for Snowflake A and Snowflake B; templates for Starpoint blocks
This pattern is available as a digital PDF download as well.
finished dimensions: 76in x 84in
materials required for Twinkling Flurries Quilt VI: sku numbers are for the Frost collection, Island Batik fall 2016
Fabric for Top and Binding:

Medium Blue Batik #1 (sku-121627530): 2 1/4 yds

Medium Blue Batik #2 (sku-121628530): 2 1/2 yds

Creamy White (sku-121622010): 2 1/4 yds

Grey White (sku-121622705): 1/4 yd

Dark Blue (sku-121628590): 1 yd

Medium Blue Batik #3 (sku-121625530): 2 1/2 yd

Backing: 5 1/4 yds (84" x 92")

Batting: 84in x 92in
If you are creating by Machine reverse applique, you will also need:
Soft-Fuse (or other iron-on fusible) for machine applique: 12 - 9" x 9" squares