Ojo de Dios Quilt XVI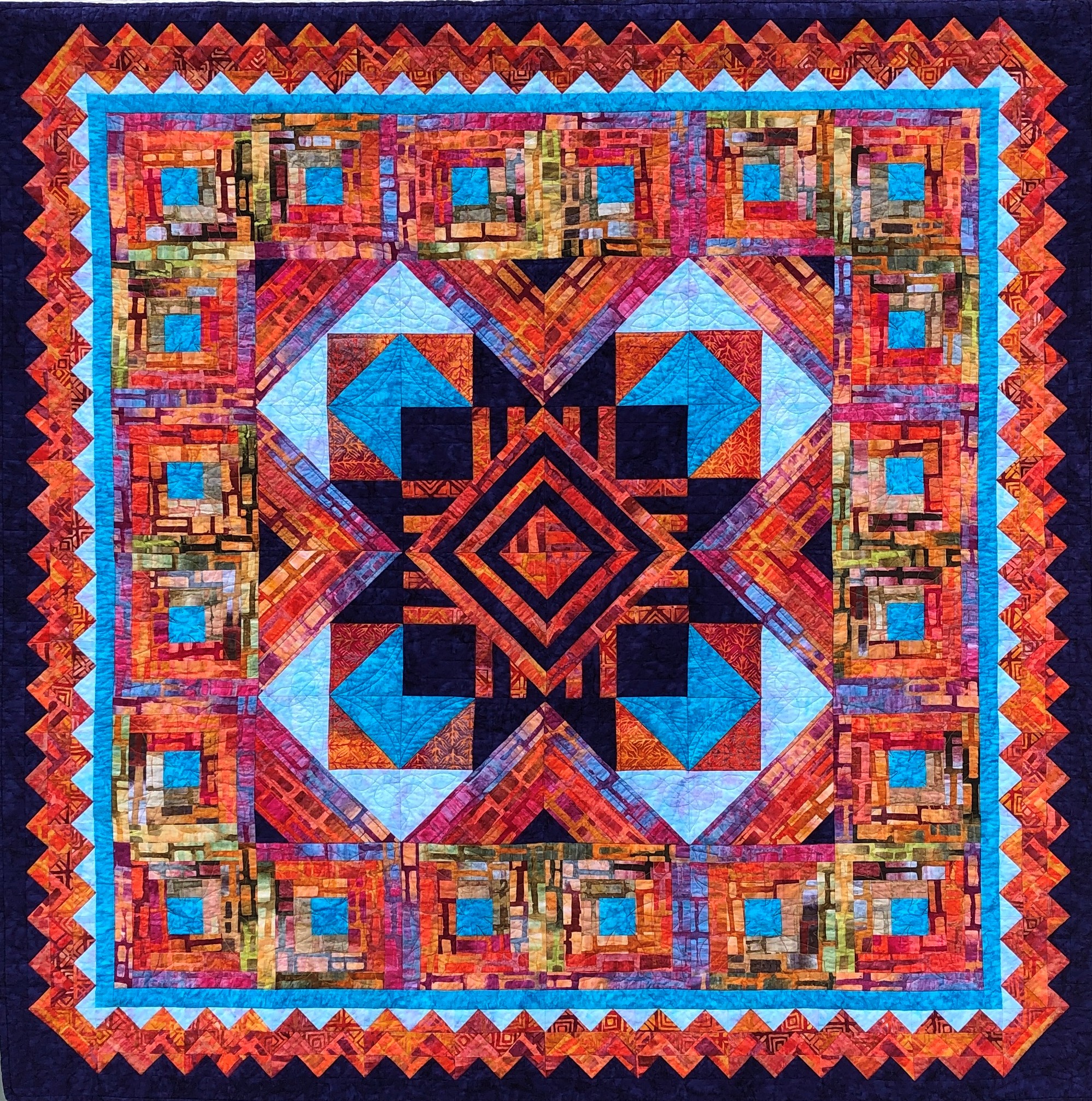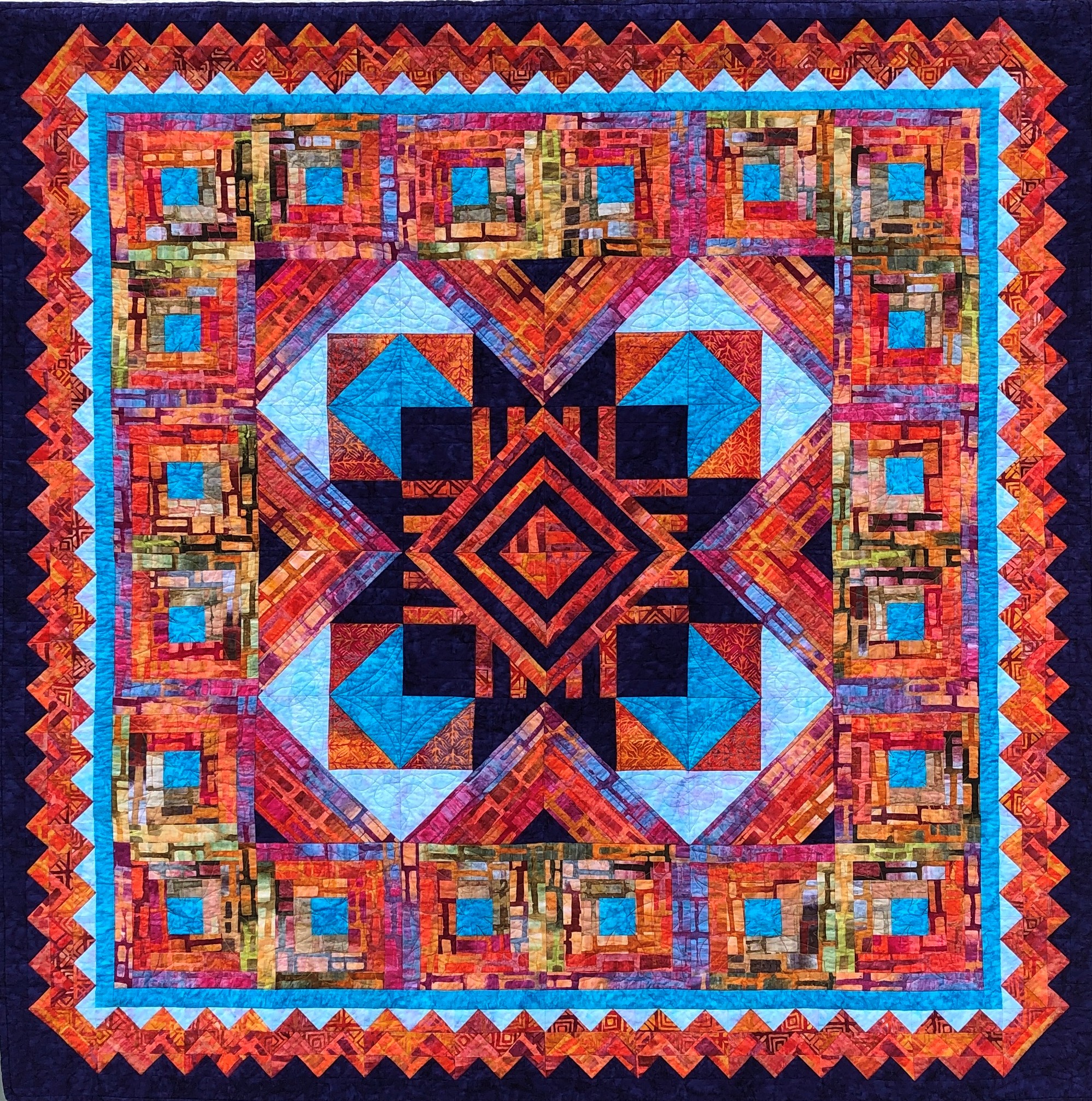 Ojo de Dios Quilt XVI
Eye of God
Difficulty: Beginner
NON-Reverse appliqué pattern – instructions for machine piecing and Paper-piecing
(60" x 60")
Ojo de Dios literally means Eye of God. Make this vibrant, colorful quilt to wrap yourself up in, and snuggle under the watchful eye of God.
My fond memories of making brightly colored Ojo de dios amulets out of yarn and posicle sticks combined with these fabrics by Timeless Treasures were some of the design impetus for this quilt. The quilt is built around a medallion, which is created with blocks rather than one large central block. Then surround it with Log cabin blocks with saturated colors and paper-pieced zig-zag border blocks for a stunning finish.
Pattern has clear, step-by-step directions with pictures and full-size foundations for Paper-piecing.
Patterns are available as a digital PDF download as well.
Fabric Requirements, by Timeless Treasures Passport Collection
Finished Dimensions: 60" x 60"
Top & Binding:
2 3/8 yards Tonga-B7900-Paparazzi

2 1/4 yards Tonga-B7300-Denver

1 ½ yards Tonga-B7301-Boston

¼ yard Tonga-B7302-Miami

1 yard Tonga-B7300-Rio

¾ yard Tonga-B7300-Toronto

1 1/8 yards Tonga-B7900-Dream

½ yard Tonga-B7900-Bondi

½ yard Tonga-B7300-Portland

½ yard Tonga-B7300-Chicago

1/3 yardTonga-B7300-Athens
Backing: 68" x 68" square, 4 yards (Tonga-B7900-Paparazzi)
Batting: 68" x 68" square
For Paper-Piecing: 8 - 11" x 17"; 44 - 8.5" x 11" papers for foundations